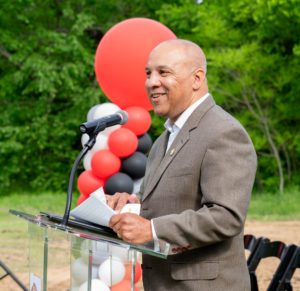 Breaking ground on April 16 on its first residence hall in Southern Dallas, AT LAST! will move forward with what it promises to be an innovative program for impoverished students. AT LAST! is the realization of the vision of founder Randy Bowman, businessman, and Dallas native. Many kids in poverty don't have some of the educational tools and resources that kids from more affluent families take for granted according to Bowman.
"I know this challenge; I lived it. With the AT LAST! program, we intend to provide those necessities free of charge. We'll have staff that can help with schoolwork, and our Scholars-In-Residence will have a quiet place to study, get a full night's sleep and proper nutrition. We're creating an urban boarding experience – at no cost to the families."
Area elected officials including Mayor Pro Tem Casey Thomas, Councilwoman Carolyn Arnold, Councilman Tennell Atkins, community leaders, donors and members of the media gathered for the groundbreaking on East Overton Road in Dallas.
"At the Hoblitzelle Foundation, we're excited to support this transformational resource for children in the community," said foundation president Katie Robbins. "Our founder Karl Hoblitzelle said that, 'Foundations are most useful when they serve to telescope time. Thus a foundation may … help bring into being a project … of great promise and worth which might well fail or be long deferred because of lack of financial support from other sources.' We believe that he was talking about projects like this."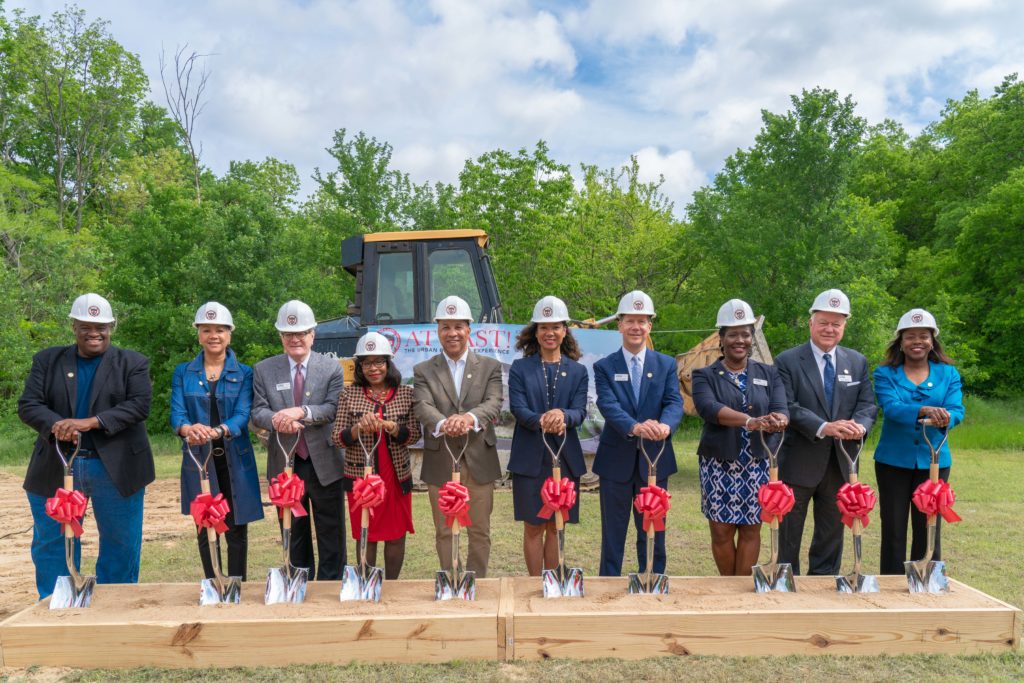 Other community leaders saw the potential of the vision for the project.
"When Randy Bowman submitted his proposal to the William Walter Caruth, Jr. Fund at Communities Foundation of Texas, we immediately saw that AT LAST! had the ability to unlock the potential of children growing up in tough circumstances," said Nadine Dechausay, Director of Community Philanthropy. "We love that AT LAST! is an inherently collaborative project. It doesn't attempt to reinvent schools but instead supports the mission of the schools to help them succeed. Neither does it attempt to replace the central role of the family. Single parents face numerous challenges, and this effort is designed to help them thrive. We are thrilled to be able to partner with AT LAST! in piloting an urban boarding concept in Dallas."
This week's groundbreaking is for the first of two initial campuses that AT LAST! intends to establish in Southern Dallas. The Overton campus will be a 5,600-square-foot facility capable of housing 16 students and employing 14 educators and facilitators.
Taking an innovative approach to improving educational outcomes, the AT LAST! program is designed to end intergenerational poverty and empower families. During the afterschool hours, AT LAST! provides impoverished students with the educational resources and tools enjoyed by more affluent students. During school hours, the students attend the schools selected by their families (typically neighborhood schools).