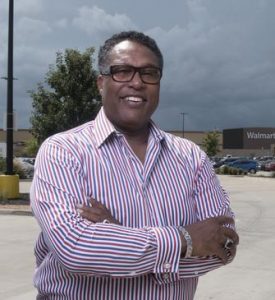 Straight Talk with Ed Gray
By now you should be outraged at the disparate sentencing between former Dallas Mayor Pro Tem Dwaine Caraway and that of former Dallas County School Board Trustee Larry Duncan.
There is an old saying, "you can't do what they do." Quite obviously as that Dwaine Caraway will do jail time, and Larry Duncan will do no time.
Unbelievable.
Two men one crime, the abuse of the public trust and bribery. In an odd couple of sentencing, Dwaine Caraway gets 56 months, and Larry Duncan stays at home to watch Judge Mathis and courtroom television.
The sentencing of African-Americans and European-Americans has been a bone of contention for many black folks for years regarding the justice system.
A justice system that puts a premium on locking of black folks places a minimum on locking p white folks. The justice system is much like the comedian Richard Pryor once said, "you go the courts expecting justice, all you get is just us."
The activist community gritted their teeth about Judge Barbara Lynn and the sentencing difference between the two elected officials. This is only the tip of the iceberg. Many languish in prisons, and jails that do not have the notoriety of either Dwaine Caraway or Larry Duncan.
Until the justice system does not weigh color or social status in its decisions, we are all sentenced to injustice. The truth of the matter is the justice system, works for some of us, it's not us black folk.
I am Ed Gray, and this is straight talk.
Ed Gray is a presidential scholar at Southern Methodist University. He is the host of The Commish Radio Show airing Saturdays 3-5 p.m. on FBRN.net, can be reached at eegray62@att.net. NDG was awarded NNPA's 2018 Robert S. Abbott Best Editorial for Gray's "Confederate Statues: The White Man's Burden" column.