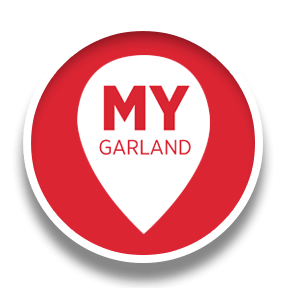 This week Carrollton announced an expansion of their Neighborhood Empowerment Zones, Garland residents can find out more about their city and services via a new app, weekly free yoga and pilates at the Plaza in Lewisville and more in this week's community briefs.
Carrollton
The City of Carrollton has expanded four of its five Neighborhood Empowerment Zones to include 1,041 additional homes. All construction fees for commercial and residential properties located in these empowerment zones are waived, including building permit fees, impact fees, platting fees, and project permit fees.
Additionally, properties located within these zones are eligible for grants through the City's Neighborhood IMProvement in ACTion (IMPACT) initiative, which includes the Single Family Rehabilitation Incentive, Single Family Demolition/Rebuild Incentive, and Minor Home Repair Program.
For more information about the City's Neighborhood Empowerment Zones and grant programs, or to find out if your property is eligible, visit cityofcarrollton.com/IMPACTor call 972-466-4299.
Dallas
DART is working on track improvements this weekend, visit here for more info on bus detours for Saturday, June 8 and Sunday, June 9.
The South Dallas Concert Choir invites the public to their season finale concert with special guest New Arts Six. The event will feature music, spoken word, and theatrical presentations.  The concert is free and open to the public on Sunday, June 9 at 4 p.m.
St. Luke "Community" United Methodist Church
5710 East R. L. Thornton Freeway
Dallas, Texas 75223
Dallas County Health and Human Services (DCHHS) laboratory-confirmed mosquito samples have tested positive for West Nile virus.  The mosquito traps were collected from the 75154 zip code of Glenn Heights.
Garland
Check Out My Garland for City Services – Are you looking for the nearest City park or trying to find your trash or recycling day? Garland has an online tool for that. Click on the My Garland icon, available on the City's home page. Enter a Garland address in the box to find out about a wide range of City resources, such as:
Your City Council District
Your Neighborhood Police Officer
The nearest fire station
The nearest City park and recreation center
Nearby crime reports
Nearby street conditions (you must select "on" under "Streets Condition" to add a street rating to the detailed map)
When you click on the specified locations, a Google map opens to help you get directions. Visit GarlandTX.gov and click on My Garland to explore this new feature.
Lewisville
Yoga and Pilates in the Plaza each week – Wayne Ferguson Plaza is the site for free yoga classes with Blue Anjou Yoga Studio every Wednesday at 6 p.m., and free Pilates classes with Audrey every Thursday at 6:30 p.m. Both classes will run through December. All skill levels are welcome. Attendees are encouraged to bring their own mat.
The Wayne Ferguson Plaza Facebook page has the most up-to-date information about any weather cancellations or alternate locations.
Mesquite
One of the first summertime events in North Texas is Saturday, June 8 as Mesquite hosts the annual Summer Sizzle with free music, games and a fireworks show. The event is scheduled from 4 to 10:30 p.m. at Paschall Park, 1001 New Market Road.
Admission and parking are free to the Summer Sizzle that will feature the Lara Latin Band, Vinyl Stripes and Empire 6 on the main stage. The stage area is also the location to watch an array of summer fun contests highlighted by the Texas Roadhouse Rib Eating Contest.
For details, visit www.cityofmesquite.com/SummerSizzleFAQ.
Plano
Read more about the upcoming 2nd Annual Bark in the Park on Saturday, June 8 here.
Richardson
The application process is open for the second annual Citizens Academy and Resource Education Series (Richardson CARES). The free, seven-week class series is offered to adults ages 18 and up to help them gain a better understanding and knowledge of the structure and function of the City of Richardson.
Classes will meet Sept. 5-Oct. 17, every Thursday from 6-9 p.m. CARES participants will meet City staff, learn about the day-to-day operations of Richardson's government and discover ways to contribute and be an active participant. Each session will focus on a different function of the City and be presented by various departments, at various locations. The program will be interactive and include tours, on-site demonstrations, and question-and-answer sessions.
For more information and an application, visit www.cor.net/RichardsonCARES or stop by the City Secretary's office in City Hall during regular business hours, Monday-Friday 8 a.m.-5 p.m.
Deadline to apply is July 31.
If you have a community announcement, please email to editor@northdallasgazette.com, include Community Briefs in the headline.