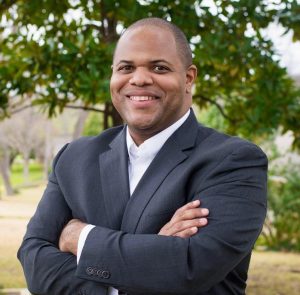 The election of Eric Johnson to Mayor is historical for Dallas. His election completes a blackout of the Dallas premiere political structure. The Mayor is black, the District Attorney is black, the Sheriff is black, the Dallas Police Chief is black, the Fire Rescue Chief is black, and the Dallas City Manager is black.  It is indeed a testament to the political power of African-Americans in Dallas.
In 2019, African-Americans in Dallas cannot blame anyone from lack of access to power. With this access to power, what will the result be? Black Dallas residents should take advantage of this moment, because it may not ever happen again. African-Americans need to organize politically to keep them in office. There are those who are rejoicing at the change, there are those others who are fighting the change.
African-American elected officials can affect change for the betterment of ALL Dallas. The team elected in the past year is unprecedented.  In addition to the politicians, T.C. Broadnax, as the Dallas City Manager, is responsible for running the day-to-day operations of Dallas, black political clout has been realized. From Dallas City Hall with Mayor-Elect Eric Johnson to law enforcement lead by Dallas County Sheriff, Marian Brown, and Dallas Police Chief Renee Hall, we no longer can say we are denied access to power. 
In the Dallas County District Attorney's office, John Creuzot has pledged to end the mass incarceration of our community. This reflects a change in the policies which led to Dallas County's horrific and lousy track record of prosecuting and incarcerating dozens of innocent people. Change is not merely locking up guilty people, it is freeing those who are innocent, or should not be jailed in the first place. 
This is the face of power in Dallas, it is the face of Black Power, not by raising voices, but by raising votes. Political power means more than just getting elected, it means delivering change once elected.  Black elected power means more than symbolism, it means making a difference for us ALL, no matter what color. 
I am Ed Gray, and this is straight talk.  
Ed Gray is a presidential scholar at Southern Methodist University. He is the host of The Commish Radio Show airing Saturdays 3-5 p.m. on
FBRN.net
, can be reached at eegray62@att.net. NDG was awarded NNPA's 2018 Robert S. Abbott Best Editorial for Gray's
"Confederate Statues: The White Man's Burden"
 column.