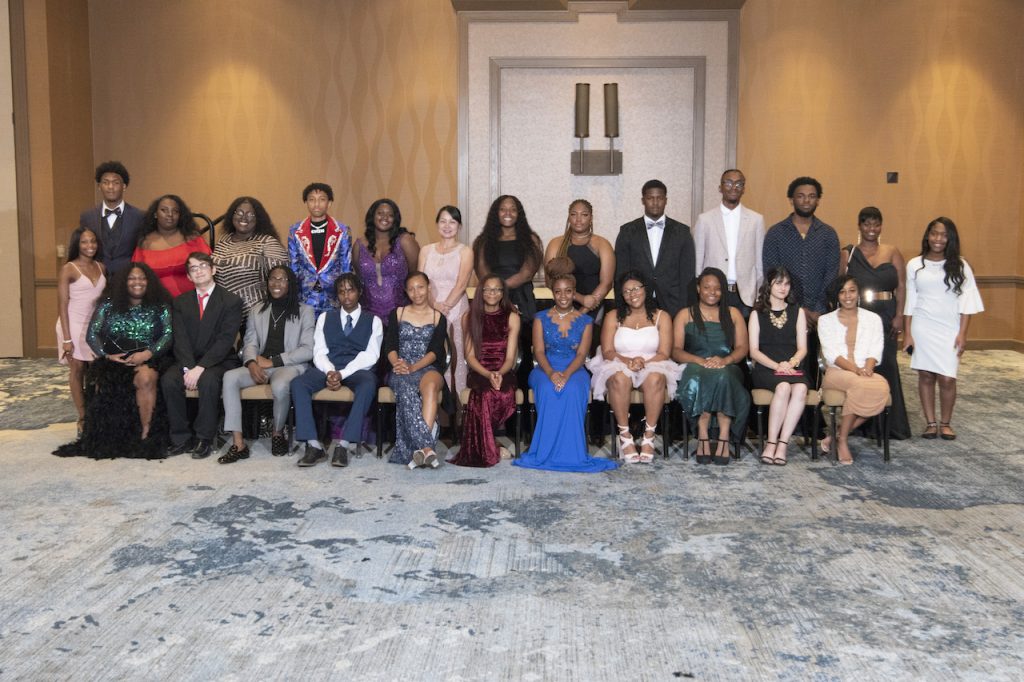 Opportunity Rising Scholarship Banquet 2019 award winners and DHA leadership (Courtesy photo)

Back row (L to R)  Matthew Edwards, Nakevia Gill, Lola Stewart-Morris, Armani Chin Cooper, Angel Udensi, Zishun Dai, Latavia Ridguard, Zayla Torres, Kamaurja Kenny, Keion Baker, Abraham Beyene, TaMya Wright, Kirstonaja Johnson

Front row (L to R) Destiny Bluitt, Jaquashia Johnson, Chandler Kinney, Joshua Jernigan, Godwill Chukwueke, Ahjine Seay, Renicea Berryman, Niahra Williams, P'lar Young, Venisha Davis, Pale Almissouri, Janaia Brewer
DALLAS–(BUSINESS WIRE) Opportunity Rising, the education foundation for DHA, Housing Solutions for North Texas, awarded 22 North Texas students with college scholarships at their Opportunity Rising Foundation Scholarship Awards Banquet recently.
The scholarship recipients will attend Texas Christian University, University of North Texas, Tarleton State University, The Art Institute of Dallas, Texas A&M University, University of Miami, The University of Texas at Dallas, University of Houston, Texas Southern University, Southern University and A&M College, Hardin-Simmons University, and Sam Houston State University.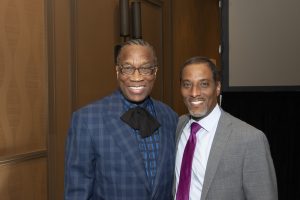 In 22-years DHA's education foundation (previously known as the Phoenix Foundation) has awarded nearly $1.5 million in scholarships to high school graduates & returning college students – all of whom are DHA affordable housing residents throughout North Texas. Opportunity Rising assists its participating students with scholarships, internships, mentorships, and other learning opportunities.
"DHA, our board of commissioners, and our staff are immensely proud of each of our Opportunity Rising scholars," said Troy Broussard, president, and CEO of DHA. "Providing solutions for our residents to become more self-sufficient and attain their goals for a college degree is a long-term solution to combating poverty. At Opportunity Rising and DHA, we encourage academic excellence, high self-esteem, positive self-image, leadership and community involvement among our families. Our scholars remind us that perseverance and support can truly be a formula for success."
Based on historical data, 71% of the previous Opportunity Rising Foundation scholars were first-generation college students and 76% were able to move on to employment and no longer receiving government assistance.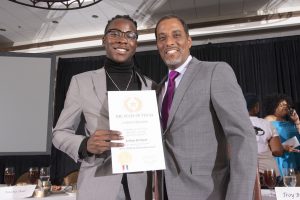 Scholarship recipients are from the Booker T. Washington High School for the Performing and Visual Arts, School of Business and Management, School of Education and Social Services, Duncanville High School, Newman Smith High School, South Oak Cliff High School, Plano Senior High School, Plano West Senior High School, Grand Prairie Collegiate Institute, Mansfield Legacy High School, Cedar Hill High School, and Life High School Waxahachie.
Separately, DHA client and former Barack Obama Male Leadership Academy student, Oliyadi Girma, has been awarded a $1,000 scholarship from the Texas Chapter of the National Association of Housing and Redevelopment Officials (TXNAHRO) and $250,000 from Texas Christian University (TCU) to attend Fall 2019.