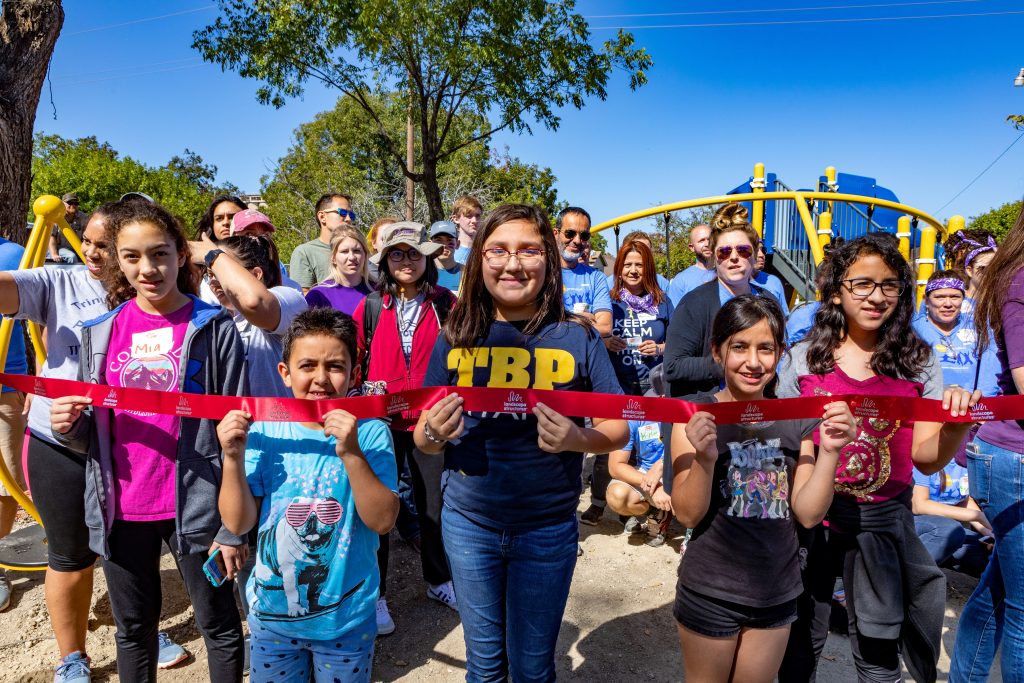 IRVINE, CALIF.  – On Saturday, Oct. 19, volunteers from the Smile Generation joined forces with KaBOOM! to build a new playground in six hours for the Trinity Basin Preparatory – Pafford campus in Fort Worth. This was the 15th playground the Smile Generation and KaBOOM! built together as they provide children with access to balanced and active play. Ann Zadeh, District 9 Fort Worth council member, was also in attendance during the event.
Additionally, in collaboration with the Pacific Dental Services, Foundation's Mobile Dental Clinic, 22 Smile Generation-trusted dentists and volunteers provided 48 members of the community with $21,201 in donated dentistry, which included cleanings, x-rays scaling and root planing, restorations, and extractions.
"This event was extra special because it was the Smile Generation's 15th playground build with KaBOOM!," said Kyle Guerin, Director, The Smile Generation. "It's always heartwarming to see the impact that we can make in a community, especially when that community involves kids. The students of Trinity Basin Preparatory – Pafford now have the opportunity to do what kids should do during recess and after school, and that's to play."
Trinity Basin Preparatory is a free public charter school that opened in 1998. With campuses in Dallas, Fort Worth, and one coming soon to Mesquite, over 3,500 students are provided with a safe, disciplined learning environment designed to meet all individual academic, physical, and emotional needs.
The Smile Generation and KaBOOM!-sponsored playground provides a healthy space and a source of pride for the kids in the neighborhood to enjoy and grow. Trinity Basin Preparatory – Pafford is located 4 miles directly south of downtown Fort Worth. Through this playground project, Trinity Basin Preparatory worked with The Smile Generation and KaBOOM! to make a difference in their community and address the most urgent needs of kids.