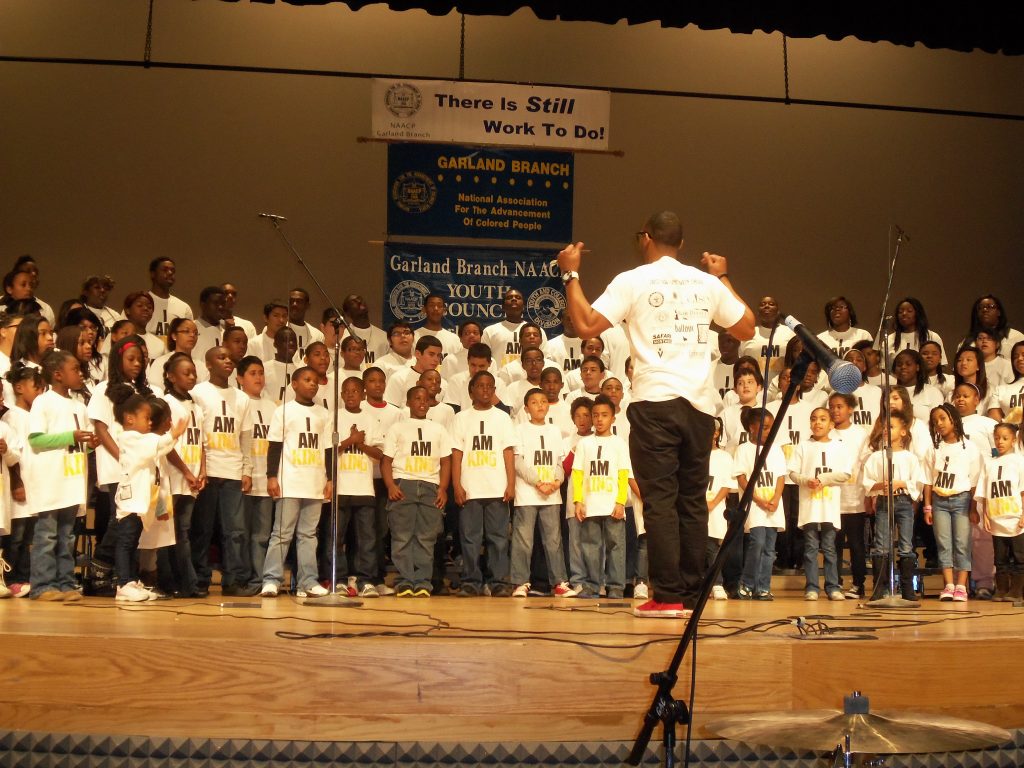 The National Association for the Advancement of Colored People (NAACP) Garland, Texas Unit will host its 31st annual Dr. Martin Luther King, Jr. parade and march on Saturday, Jan. 18 beginning at 10 a.m. The parade starts on Dairy Road and concludes at the Granville Arts Center. The parade is just one of the activities planned.
The 2020 theme is "Working to Accomplish Dr. King's Dream." The Garland Multicultural Commission will serve as grand marshals. The celebration continues following the parade with an MLK Commemorative Program on Saturday, Jan. 18 at Noon. It will be held at the Granville Arts Center, 300 N. 5th Street, downtown Garland where the MLK Communitywide Youth Choir performs. Clinician Reuben Lael Griffin and Garland ISD Fine Arts Department educators will lead this vocal choir initiative. Winners of the 2020 MLK Float Contest will be announced at the program. This event is free and open to the public.
Youth groups from area churches and the Garland ISD will showcase their spiritual talents in praise dance and athletic talents in step routines on Sunday, Jan. 19 at 300 N. 5th Street, in downtown Garland at 4 p.m. Admission is free and the MLK Youth Extravaganza is also open to the public.
For more information on these events, please contact the NAACP Garland Unit at 972.381.5044, voice box #5, or visit the NAACP Garland website at www.garlandtxnaacp.org.