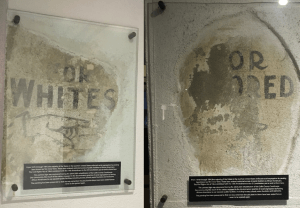 As part of its recognition of Black History Month, the City of McKinney developed a website to tell the story of Black history in McKinney. This story map is an interactive website of historic locations, neighborhoods, and individuals who played a significant role in the history of McKinney's Black community. The website also links to videos, historical newspaper articles, photos, and other online resources for history in McKinney, Collin County, and the State of Texas.
"The purpose of the website is to help broaden public knowledge of the historic Black community in McKinney, and the diverse and complex history of McKinney and Collin County," said Tonya Fallis, GIS Analyst for the City of McKinney. "The story map is a living project and will be updated and expanded over time."
The interactive map can be accessed on the city's website or at this direct link.