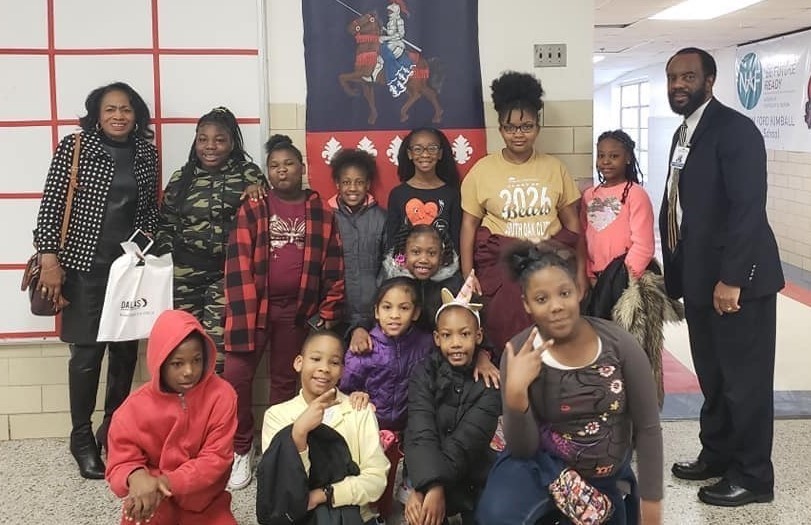 By Dallas ISD Trustee Joyce Foreman, District 6
Come out and join me, Trustee Maxie Johnson and Trustee Justin Henry at the 2020 African American Read-in, Saturday, Feb. 22, 10 a.m. to 1 p.m., at Kimball High School. This  year's theme is "Strong Roots: Amazing Achievements." Each student will receive a free bag of books to build their home library. School bus transportation will be provided for elementary school students.  The read-in, always a wonderful way to mark Black History Month is being hosted by the Dallas ISD Racial Equity Office.
African American Studies Course Advances
Another goal of the Racial Equity Office – the adoption of an African American Studies course for Texas    –  has moved closer to reality with the State Board of Education's preliminary approval of the course. The state course is based on one created by Dallas ISD and currently taught at 16 of our district schools.
The state board approved the course on Jan. 31 for a first reading and filing authorization. The next step is a formal public comment period set for March 6 to April 10, followed by consideration for final approval at the board's meeting on April  17. Board members have expressed their support for the course, and if approved, it could be offered in schools statewide as soon as next fall.
The one-credit course offers an overview of the history and culture of African Americans and also covers economics, science, and technology, geography, and politics. If approved, it would be the second ethnic studies course available in Texas public schools. The state board approved a Mexican American Studies course in 2018.
Census 2020: I count, you count, we all count
Census Day is April 1, so let's talk about why it's important to count everyone in the Dallas ISD community. The census provides vital information that translates into funds for lunch programs, better schools, transportation, and other services in our state and communities. That's why it's important that we count every person in your household, no matter where they were born. Remember, the information you provide is completely confidential, and census surveys will be available in English, Spanish and a variety of other languages. The census is an opportunity for everyone in Dallas ISD to make a difference for our community.
Students Receive Free Dental Screenings, Oral Care Kits    
Approximately 1,000 Dallas ISD elementary school children, including students from Russell and Martin Weiss elementary schools in District 6, received free dental screenings and oral care demonstrations as part of Give Kids A Smile. The Dallas County Dental Society Foundation coordinated the local event, which is held each February across the United States in celebration of National Children's Dental Health Month. All participating children received a free toothbrush, floss, and toothpaste, provided by the foundation.