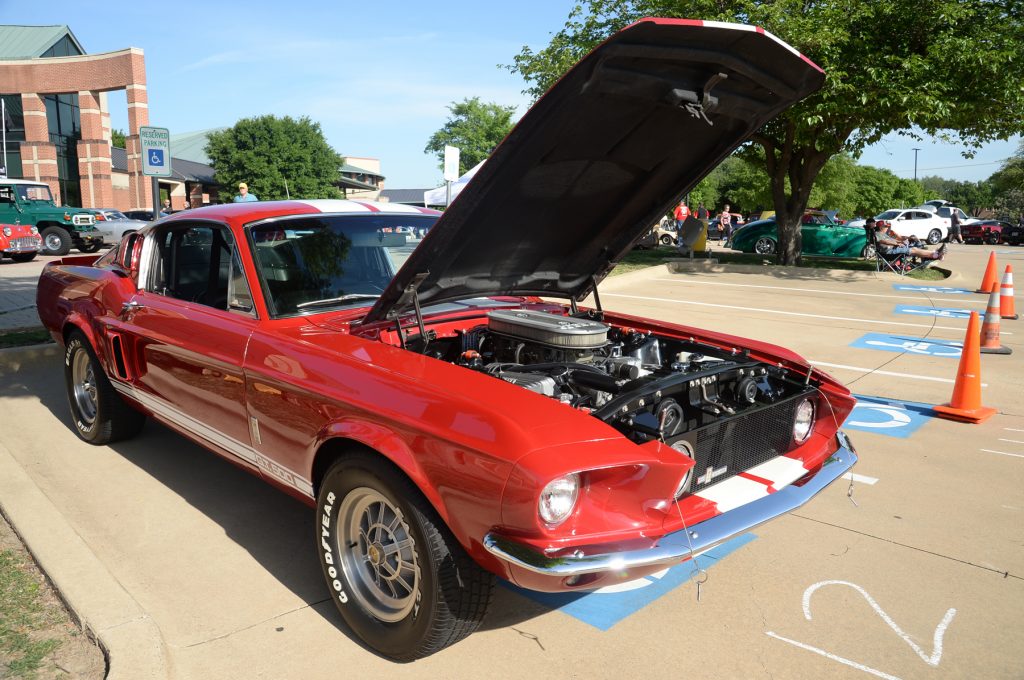 The 13th Annual Heights Car Show, sponsored by Park Place Dealerships and Hagerty Insurance Company, will be held at 11 a.m. – 4 p.m. Saturday, April 4 at The Heights in Richardson.
In addition to live classic rock music by Ken Savage and the Best Kept Secret Band, and tasty food offerings from Haystack Burgers and Chick-Fil-A, the Heights is hosting a luncheon with guest speaker Curt Swindoll, Chairman and President of Grafted Life Ministries in Plano.
"My father is well-known pastor and author Chuck Swindoll," said Curt.  "I've been in and around the church my whole life. I pursued what I thought was a whole and healthy life. But about 10 years ago I discovered that something was missing from my life. Simply making a decision to accept Jesus isn't all there is. Discovering what it means to live a "life with God" is vital to our spiritual fulfillment. I invite people to consider a different kind of gospel message."
Curt co-founded Grafted Life with his wife Debbie in 2010. He consults with nonprofit ministries and churches on issues of leadership and vision, board development, fundraising, communications, growth, technology and operations.
The luncheon will be held 11 a.m. – 12:15 p.m. Saturday, April 4, in District 56, across from the gym, on the southwest corner of the Heights' campus. Tickets, including lunch, are $15 per person in advance, or $20 at the door, and are available at Eventbrite.
The Heights Car Show features 600 available spots with a diverse assortment of classics, antiques, muscle cars, exotics, trucks, and even military vehicles. This year's show will also showcase a unique exhibit of race cars. Admission for spectators is free.
The Heights Car Show is one of the largest charity car shows of the year. Over the show's 12-year history, it has donated more than $59,820 and 8,375 pounds of food to Richardson's Network of Community Ministries Food Pantry.
More than just a car show, this event offers kid-friendly activities such as the North Texas Diecast Collectors Club's 60-foot downhill Hot Wheels® track. Admission for spectators is free.
The Heights Car Show will award 57 trophies in 24 classes, including Pre-50's; 50's; 60's; 70's; 80's; 90's & Newer; Camaro; Mustang; Open; Corvette 1953 – 1982; Corvette 1984 & Newer; Exotic; Convertible; Pre-70's Import; 70's & Newer Import; Muscle Car Pre-80s; Muscle car 80s & newer; Truck Pre-70's; Truck 70's & Newer; Military; Mopar; Street Rod; and 4-Wheel Drive plus Best of Show, Car Club Participation and a Long Distance Award.
Show car registration is open at http://www.theheights.org/carshow/ or on-site 9 a.m. – 1 p.m. Saturday, April 4. Car registration is $30 per car or 30 canned food items. All proceeds benefit the Network of Community Ministries.