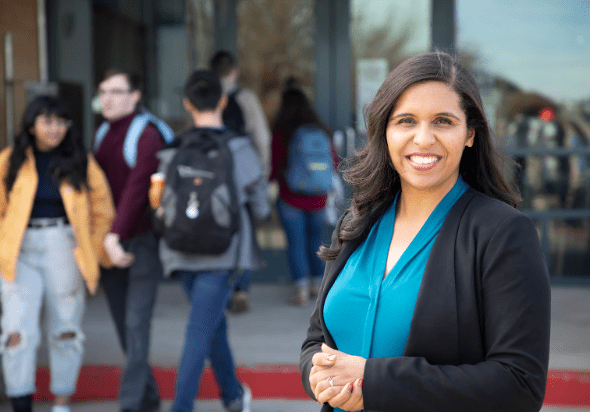 Candace Valenzuela, a local school board member, is running for a previously GOP stronghold seat in the Texas House. Now she is beginning to gain national attention. The popular political website The Hill shared a profile on Valenzuela as she heads into a runoff against Kim Olson, a retired Air Force colonel who has run for the office previously. Ultimately the runoff winner will face the former Irving Mayor and Trump administration member, Republican Beth Van Duyne.
The reason Valenzuela is getting attention – she is raising an impressive amount of money.
"Valenzuela, who forced a runoff against Olson in the March 3 primary, says her campaign raised more than $305,000 between January and March," the Hill reported.
The only Hispanic running for Texas House seat in 2020, she is receiving an impressive list of endorsements as well.
"The once-homeless Valenzuela has also racked up big-name endorsements, including former Housing Secretary and presidential candidate Julián Castro, Bold PAC, the Congressional Hispanic Caucus (CHC) campaign arm, the Congressional Black Caucus (CBC), the Congressional Progressive Caucus (CPC) and EMILY's List, an influential pro-choice political advocacy group," according to the Hill.
Several of these endorsements are not recent, she received their support going into the March election.
"One of the reasons why people haven't gotten negative on Candace is because she's a good, wholesome person who is a mom, a wife, an energetic young woman who's ready to represent that district and she's represented it already on the school board," said Rep. Tony Cárdenas (D-Calif.), the chairman of Bold PAC.
To read the full story visit here.