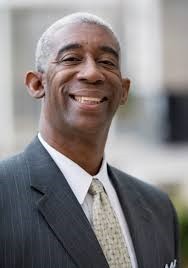 Sam Reed has been elected FY2020-2021 Chairman of the Board of Directors for the Greater Irving-Las Colinas Chamber of Commerce (Chamber). Reed will assume the leadership role in October of this year. The Chamber, the first 5-Star accredited Chamber in Texas, represents 1,900 member-investors and more than 220,000 employees.
Reed is President and the owner of AlphaGraphics Irving/Las Colinas, a printing services, marketing solutions, graphic design and custom business sign, and banner production company. He was a corporate executive at PepsiCo before taking early retirement. Always wanting to own his own business, he purchased AlphaGraphics in January 2012. The small business has been a Chamber member-investor for 8 years.
"Sam has been an active volunteer, engaging with the Chamber for years and serving as a key member of the Chamber's Board of Directors, Executive Committee and currently Board Vice Chairman of the Small Business Services Committee," said David Pfaff, 2019-2020 Chairman of the Board of Directors of the Chamber. "As a long-time resident of Irving-Las Colinas, involved in our community, and an advocate for growth, he is an excellent choice to serve as Chairman of the Chamber."
Reed appreciates the opportunity to serve the Chamber.
"I would like to thank the Chamber's Board of Directors for their trust in electing me to this distinguished leadership opportunity in the Irving-Las Colinas business community," said Mr. Reed. "The Chamber is a key resource for businesses of all sizes, from enterprising to middle-market to small businesses, like my local business. The work they do driving economic development and growth, advocating for business-friendly policies, connecting small businesses to procurement opportunities and providing resources to our entrepreneurs is invaluable. I look forward to working with the Chamber's talented team of professionals, the Board of Directors and the business-industry within Irving-Las Colinas, Powering Progress into 2021."