By Stacy M. Brown
NNPA Senior National
Correspondent
A New York City mother of three who slammed her BMW into Black Lives Matter protesters in New York received just five hours of community service for her crime.
Kathleen Casillo, 53, walked free this week after striking a sweetheart plea deal.
She faced up to seven years in jail if she was found guilty of the December 2020 crime that injured six peaceful protesters.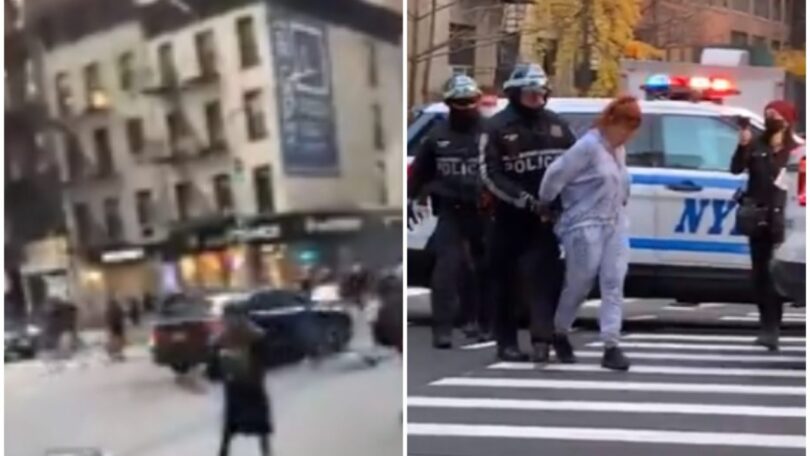 The deal allows Casillo's record to show that she's guilty of the misdemeanor charge of reckless endangerment.
If she completes the light community service and stays out of trouble for six months, officials and her lawyer said, her record will only show a disorderly conduct charge.
Casillo had asserted that she accidentally hit her gas pedal because the protesters were behaving aggressively, but video surveillance appeared to refute these claims.
Victims, loved ones, and social media users lashed out following the light sentence.
"You [messed] up lives. You're a criminal," one woman screamed at Casillo as she entered an elevator at Manhattan Supreme Court.
"They didn't do anything," the unidentified woman continued. "My husband's back was turned when you hit him and sent him flying into the air. His back was turned. How is that aggressive?"
While driving her BMW along 39th Street and Third Avenue with her 29-year-old daughter in the passenger seat on Dec. 11, 2020, Casillo hit the gas pedal and plowed into six protesters.
A video recording of the incident showed several victims hit so hard that they were hurled across the street.
Fortunately, no deaths occurred.
Prosecutors initially charged Casillo with reckless endangerment and assault.
The Daily Mail reported that prosecutors ultimately agreed to the plea deal after several previous offers were turned down because Castillo had no criminal record.
They claimed she didn't intend to harm any of the protestors.