Likely erasing all doubt about her commitment and ability, Sha'Carri Richardson exploded on the outside lane 9 and overcame an early deficit to complete one of the most amazing comebacks in sports.
The flamboyant sprinter won the world championships during an electric 100-meter race in Hungary on Monday, Aug. 21.
The 23-year-old blazed through 100 meters at a career-best 10.65 seconds at the 2023 World Athletic Championships.
She defeated a field that included star Jamaican sprinters Shericka Jackson and Shelly-Ann Fraser-Pryce, who finished second and third, respectively.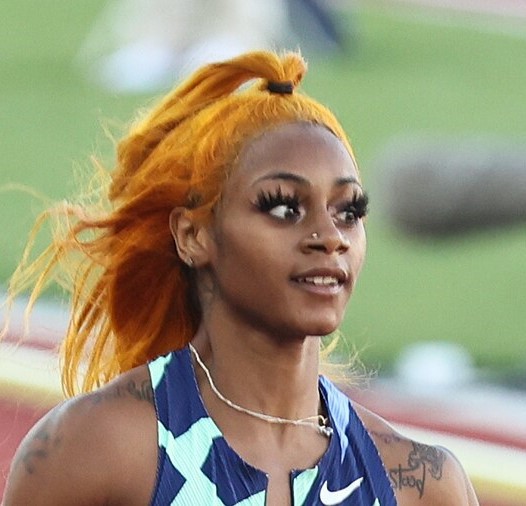 The Associated Press noted that the race featured four of the eight fastest runners of all time, including Marie-Josée Ta Lou, who finished fourth.
Richardson, an underdog coming in, became the first American since Tori Bowie in 2017, to win the women's 100-meter world championship.
Even more remarkable, Richardson became the first athlete in the event — on either the mens or womens side — to win the world championship title after qualifying for the final race on the basis of prelim time. This is why she was forced to race from the unenviable outside lane.
The victory was as satisfying as any athlete could experience, as it comes two years after officials booted Richardson from the Tokyo Olympics for testing positive for marijuana.
After that experience, Richardson vowed to her fans on social media that she would be back in the mix. Her arrival at the international level took slightly longer, but if the reaction of her fans are any indicator, there were no disappointments from her corner.
Immediately after crossing the finish line, Richardson reportedly blew a kiss toward the sky, "cast her eyes on that beautiful scoreboard, and walked toward the stands in a daze to accept the American flag and congratulations from Fraser-Pryce, Dina Asher-Smith of Britain and others."
"My goal this year is to do what I should have done in these last two years already," Richardson said before the race.
Immediately after winning, Richardson dropped an exclamation point.
"I'm here, I told y'all," she declared. "I'm not back, I'm better."
It has been a few years Sha'Carri Richardson burned up the high school tracks around the DFW area competing for Dallas Carter. From here she went on to stand out among the runners at LSU.
In a press conference following the competition Richardson was asked what advice she would give to her younger fans who are now following her every move on social media.
"Never give up," Richardson said. "Never allow the media, never allow outsiders, never allow anything but yourself and your faith to define who you are. I would say always fight, no matter what … fight."