Dallas Black Dance Theatre (DBDT) announces its 2023/2024 season with a program that includes over twenty works and four world premieres. The company continues to push boundaries and provide audiences with unforgettable experiences. All programs are offered in-person and live stream, continuing the hybrid model created in 2020, which has enabled DBDT to serve audiences in over 43 countries and 41 states.
Dallas Black Dance Theatre has been at the forefront of contemporary modern dance for more than four decades. In its 47th season, while showcasing DBDT's commitment to exceptional skill and innovation, DBDT performances will explore the concepts of connection, energy and the power of collective expression, in a season themed "Illumination."
When asked to describe the season, DBDT Artistic Director Melissa M. Young responded, "Have you ever wondered what that indescribable feeling inside of you is when you watch dance? It's the illumination and connectivity of your senses falling into alignment, all at once."
Be transported to the heart of Africa at DBDT's 18th annual "DanceAfrica" festival with performances that will leave the heart racing to the beat of drums, while paying homage to the past, present, and future of African heritage and in the beauty of its shared traditions. Held Oct. 6-7, 2023 at Moody Performance Hall, with DanceAfrica Festival & Marketplace on October 7, 2023. Presenting Sponsor is PNC Bank.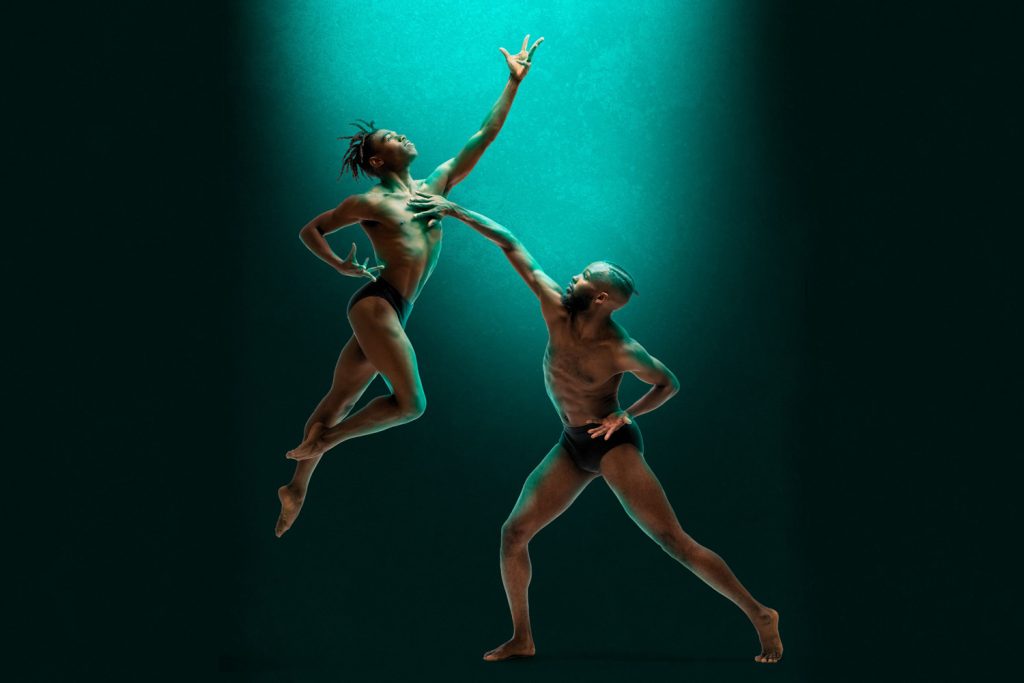 On October 7, explore the sights and sounds of Africa as Klyde Warren Park transforms to host a free outdoor festival and marketplace, featuring an array of art, live dance, music and local vendors for the family. From 10:00 a.m. to 2:00 p.m. at Klyde Warren Park, 2012 Woodall Rodgers Fwy., Dallas 75201 with presenting Sponsor: Texas Commission on the Arts.
Nov. 10-11, 2023, DBDT's curated showcase "Director's Choice" will feature a diverse range of innovative talents, each with their own fresh perspective and voice. The show will include world premieres, one by 2023 Guggenheim Fellow Nejla Yatkin, award-winning Norbert De La Cruz III, and Francesca Harper's Instinct 11.1. A Post-Performance Talkback will occur after both performances running Nov. 10-11, 2023 at Dee & Charles Wyly Theatre. Presenting Sponsor is Texas Instruments.
Nov. 20-21, 2023 "Behind The Scenes" is a FREE program at DBDT Studios, offering an exclusive look into how DBDT performances get from the studio to the stage. Includes performances by Dallas Black Dance Theatre, DBDT: Encore! and the Dallas Black Dance Academy! Presenting Sponsor is Bank of Texas.
In a world of creativity and inspiration in December, "Black on Black," held at DBDT Studios, will include an evening of intimate performances produced and choreographed by Dallas Black Dance Theatre and DBDT: Encore! company members. A pre-show reception will include light bites and beverages, courtesy of Roxor Spirits!, followed by a live DJ and dancing. (Must be 21+ to attend.) Presenting sponsor is Deloitte.
On Dec. 9, 2023, DBDT presents "Espresso Nutcracker" at Majestic Theatre. Travel to a winter wonderland full of cheer, delight, and the sweetest of treats with Dallas Black Dance Academy students' enchanting performance, sprinkled with sugarplum fairies and holiday magic. This whimsical reimagining of a timeless tale will leave you merry and bright! Presenting Sponsor: Fichtenbaum Charitable Trust.
February 9-10, 2024, at Dee & Charles Wyly Theatre, celebrate the richness of "Cultural Awareness" as DBDT explores the interplay of movement, rhythm, and international expression woven together by the unifying language of dance. The event featuring two world premieres, includes a solo work by former Dallas Black Dance Academy student and Princess Grace Honraria award winner, Alysia Johnson. "Post Mortem," choreographed by 8-year veteran company member, Hana Delong, will include "His GraceI" by Christopher L. Huggins and ODETTA by Matthew Rushing. A Post-Performance Talkback will occur after both performances.
"Dancing Beyond Borders," will be held at W. E. Scott Theatre in Fort Worth on March 16, 2024 and at Eisemann Center in Richardson on March 23, 2024. Here, DBDT: Encore! transcends borders and boundaries in a brilliant display of contemporary modern dance. The journey explores the intersection of grace, athleticism, and artistry as Encore! travels to other local venues across the DFW region to expand cultural horizons.
On April 19-20, 2024 at Moody Performance Hall, DBDT features "Rising Excellence." DBDT: Encore! company will feature innovative choreography and performances by some of the most talented emerging artists in the field, DBDT's internationally recognized company members, embodying the next generation of artistic greatness. Presenting Sponsor: PNC Bank.
On May 17-18, 2024 at Dee & Charles Wyly Theatre, DBDT's grand finale "Spring Celebration!" features multi-faceted artists in a showcase of passion and finesse, featuring performances of "From Within" by Nijawwon Matthews, "Black in Time" by Kameron N. Saunders, and a special guest performance by The DASH Ensemble. Presenting Sponsor: Dallas Tourism Public Improvement District.
As the 47th season draws to a close, DBDT offers "The BIG Dance," an evening dedicated to celebrating the legendary Motown sound that defined an era. The "BIG Dance" held at Morton H. Meyerson Symphony Center on June 1, 2024, is DBDT's annual fundraiser, benefiting the educational outreach and scholarship programs of Dallas Black Dance Academy, the official School of Dallas Black Dance Theatre currently celebrating its 50th anniversary season.