By Stacy M. Brown
NNPA Senior National
Correspondent
In a protracted and contentious process that ground Congress to a halt for over three weeks, House Republicans have finally chosen a new Speaker. Mike Johnson, R-La., a lower-ranking member of the GOP leadership and notorious right-wing election denier, emerged as the victor on Wednesday, succeeding the ousted Californian Kevin McCarthy.
The long and turbulent journey, which has lingered and prevented America from aiding its Israeli and Ukraine allies, saw Johnson become the party's fourth nominee for the role since the MAGA wing of the caucus ousted McCarthy. On Tuesday morning, Republicans initially selected Rep. Tom Emmer, R-Minn., as their nominee, only for him to withdraw later in the day, unable to muster the 217 votes required to secure the position.
To prevent a looming government shutdown on November 17, when the temporary bill expires, Johnson has proposed another stop gap measure, which appears to have his colleagues' support, reports NBC News. Even hard right conservatives, who, as a rule, oppose stopgap bills, apparently trust the new speaker, given the situation he inherited. Gaetz, who triggered the motion to remove McCarthy over such a measure, said he trusts Johnson will use the bridge toward a more solid solution, they report.
Johnson, apparently with weighty support from his party, won the position with a very slim margin. With only 221 Republicans in the House, any nominee would need almost unanimous support. While the GOP celebrated the long-awaited appointment of a new speaker, some members struggled to break old voting habits. GOP Rep. Kay Granger of Texas initially voted for Rep. Mike Rogers of Alabama before eventually changing it to Mike Johnson.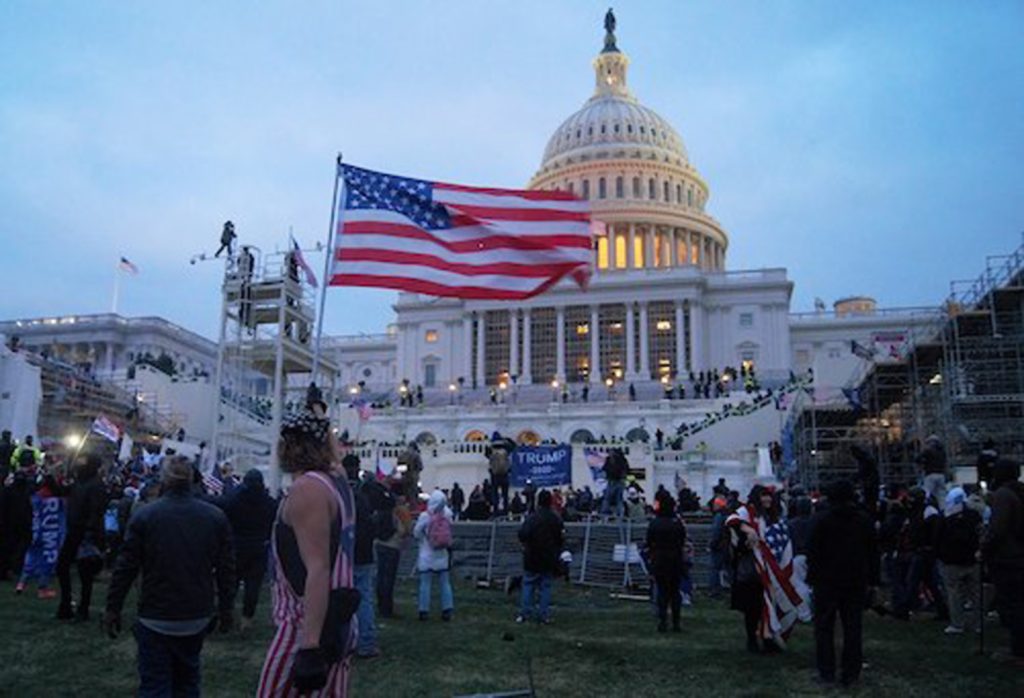 In a routine unanimous show of Democratic support, all 212 members voted for New York Rep. Hakeem Jeffries, the House Minority Leader, as Speaker. As he noted about a potential Jim Jordan speakership, Democratic Rep. Adam Schiff of California said Johnson would now preside over the counting of electoral votes in the next election. "After he was deeply involved in trying to overturn the last one. Just when you think they can't be more irresponsible, they prove you wrong," Schiff stated.
Similarly, Rep. Steve Cohen of Tennessee expressed disbelief in a now-deleted social media post, saying, "I can't believe this is happening after January 6. If Trump can get to another electoral college, House Speaker will be able to subvert votes of the people/ This is the first act in insurrection 2.0."
Johnson, a pro-Trump election skeptic, now holds a position that could influence future election outcomes. Notable for his involvement in various controversial matters, Johnson pressed Attorney General Merrick Garland on a conspiracy theory involving the Justice Department and Hunter Biden. He also advocated for the expunging of Donald Trump's first impeachment and pushed for a national abortion ban.
Johnson also took a more active stance in the attempt to overturn the 2020 election results. In 2020, he spearheaded efforts to rally House GOP members to support a Texas lawsuit seeking to invalidate election results in crucial states. Over 125 members eventually signed on.
Essentially, Johnson was at the forefront of rallying support for a controversial theory posited by state Attorney General Ken Paxton, aimed at overturning a U.S. presidential election. His instrumental role earned him recognition as "the most important architect of the Electoral College objections" by The New York Times just a year ago.