Our View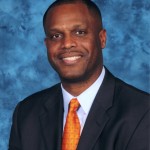 The November 14 agenda for the Irving Independent School District's (Irving ISD) Board of Trustees included S. Jones Complaint v. the Superintendent of Schools for the Executive Session. Dr. Steven Jones, elected to the board last May, filed a second complaint against the superintendent, Dr. Dana Bedden. Several community leaders question whether these concerns are legitimate or a personal agenda against the superintendent played out publicly?
Dr. Jones discussed his complaints in the Executive Session, which is closed to the public. The only individuals with full knowledge of the complaints are the trustees and Dr. Bedden. Phone calls made to Drs. Jones and Bedden were not returned.
Billy Rudolph, Press Secretary for Irving ISD did confirm the matter was discussed but did not know the details of Dr. Jones' concerns. Rudolph indicated the only concern he was aware involved the monies spent to remodel the superintendent's office to include a conference room. However, each incoming superintendent's budget includes allowance for decorating their office. There is no indication Dr. Bedden exceeded the estimated $75,000 budget.
Rudolph pointed out that during the election season, Dr. Jones was escorted from Dr. Bedden's office. Once elected Dr. Jones filed his first complaint. This complaint reportedly included an allegation Dr. Bedden used district property to campaign against Dr. Jones election. There were no actions resulting from the first complaint. The same happened with the latest complaint.
Community activist Anthony Bond feels these on-going complaint filings are racial motivated. According to Bond during his campaign, Dr. Jones reportedly referred to Irving ISD as "black world" in reference to the African American superintendent, and the two school board trustees Nancy Jones and AD Jenkins (both lost re-election bid).
Bond described these two complaints filed by Dr. Jones as "frivolous and very personal, with nothing to do with educating our children." He points out this is the first time a superintendent in the district has faced two complaints from trustees within less than six months. Bond candidly shares he believes Dr. Jones is "terrorizing" Dr. Bedden with unjustified complaints.
When reached by phone, former trustee AD Jenkins indicated he does not personally know Dr. Jones, but is concerned the concerns are not being handled inappropriately.
"I have never seen someone go after a superintendent," Jenkins stated. There should be a way the two men could resolve any issues privately, in a professional manner, without drawing this level of public attention. Jenkins would prefer the real focus remain on serving the children of Irving ISD.
Nancy Jones lost her place on the board to Dr. Jones. During the campaign, she told Dr. Jones his portrayal of Dr. Bedden as "very aggressive with him" does not match the Dr. Bedden she helped the district hire during her tenure. Jones found Dr. Bedden to be approachable and available for dialogue both as a member of the board and since she left. Jones is concerned to see two complaints filed within six months.
Dr. Bedden has made an effort to serve all of the students of the district including Hispanic, African American, Asian and Muslim according to Bond.
The North Dallas Gazette has made several attempts to speak with Dr. Stephen Jones for input on this story and others, including the cover story on page 9. Unfortunately, he has never returned a phone call to share his vision for the district or concerns with the community we serve.
Editor's note: The correct spelling for Dr. Jones' first name is Steven. Our apologies for mistake.