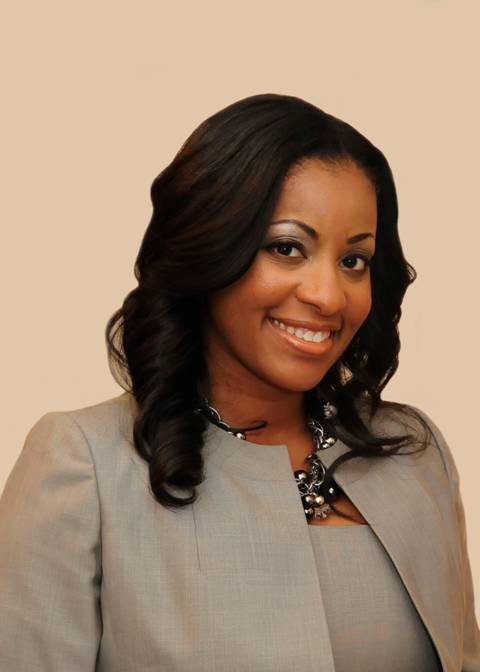 Tiffaney Dale Agency, a full-service public relations and marketing company based in Dallas and Fort Worth, today announced that its President and CEO Tiffaney Dale Hunter received a distinguished 2013 "Quest For Success Award" at the Dallas Black Chamber of Commerce's 29th Annual Quest For Success Awards Luncheon. This celebratory event was Monday, Feb. 4 at the Dallas Convention Center- Ballroom A at 12 noon.
"It is truly an honor to be selected as a 2013 'Quest For Success Award' recipient," said Tiffaney Dale Hunter, President and CEO of Tiffaney Dale Agency. "I feel extremely blessed and honored to be amongst the exemplary group of business owners who have received this prestigious award throughout the past 28 years."
Tiffaney Dale Hunter's professional accomplishments, continuous leadership and devout dedication to making a positive impact in the community earned her one of this year's coveted "Quest for Success Awards." Founded in 1985 by the Dallas Black Chamber of Commerce, CHASE and The Dallas Morning News, the "Quest For Success Award" and luncheon honors Dallas/Fort Worth African-American entrepreneurs for their remarkable business achievements and outstanding involvement in the community. It is the largest black history month event of its kind in the Southwest and the largest business awards program in the state of Texas. During this year's 29th Annual Quest For Success Awards Luncheon, Hunter along with six other business owners was honored with an award and video presentation documenting their professional success and accomplishments.
Tiffaney Dale Hunter is a seasoned business and community leader who founded Tiffaney Dale Agency in 2006. As the President and CEO, she leads the TDA talented team of writers, special event planners, graphic designers and web designers in crafting innovative branding strategies, public relations and marketing campaigns and strategic events for small to mid-size businesses in an array of industries that include healthcare, hospitality, retail and development. Prior to launching Tiffaney Dale Agency, Tiffaney honed her business and creative communications skills at Wyndham International, one of the world's largest hospitality companies, where she was promoted to various areas throughout her tenure including investor relations, corporate communications, social responsibility, minority and women marketing, diversity and inclusion and supplier diversity.
She served on the board of directors for the Southern Methodist University's Business Associate Program, Dallas Wind Symphony, Dallas Symphony Orchestra League's Élan Circle, Fort Worth Jubilee Theater and Dallas Arts District Alliance.
Tiffaney is also a graduate of the Dallas Regional Chamber's 2007 class of the coveted Leadership Dallas program and the Business Council for the Arts 2007 class of the Leadership Arts program. She participated in the Dallas Regional Chamber's CEO Roundtable, the Greater Dallas Hispanic Chamber of Commerce's YP214 and was selected by D Magazine as a top finalist for the "10 Most Beautiful Women in Dallas."
Tiffaney is a former president of the Urban League of Greater Dallas Young Professionals, for which she served a three-year term, while concurrently serving on the Board of Directors for the Urban League of Greater Dallas & North Central Texas. She has also been a member of and/or corporate representative for the National Association of Women Business Owners, National Investor Relations Institute, Executive Women's Golf Association, Ladies Professional Golf Association, Susan G. Komen Foundation and the Women's Leadership Exchange.
Tiffaney Dale Hunter holds a BBA in Marketing from the University of North Texas. While obtaining her business degree, she completed marketing training programs with Ernst & Young, LLP; Arthur Andersen, LLP and Denton Municipal Electric. She is a member of Oak Cliff Bible Fellowship with Senior Pastor, Dr. Tony Evans. For additional information about Tiffaney Dale Hunter, please visit www.tiffaneydale.com.