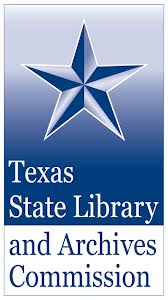 AUSTIN, TX – A project to engage middle school youth through an after-school "makerspace" and a plan to preserve an extensive film festival video and audio collection are among the dazzling array of proposals approved recently by the Texas State Library and Archives Commission. Agency commissioners approved 70 library grant awards totaling $1.6 million for numerous Texas libraries, institutions of higher education, and related nonprofit organizations.
The commission awards library grants annually through its Texas Reads, Impact, TexTreasures, Library Cooperation, and Special Projects grant programs. All are funded by the federal Library Services and Technology Act via the Institute of Museum and Library Services in Washington, D.C. The grant period for State Fiscal Year 2014 runs from September 1, 2013, to August 31, 2014.
"These grants will help improve library programs and services in communities and institutions all over Texas," said TSLAC Interim Director and Librarian Edward Seidenberg. "These federal dollars augment local funds and help local libraries fulfill their roles as valuable community resources."
Several of the awards will fund digitization, community reading, and family and early childhood literacy projects; others will enhance access to information and services. For detailed descriptions of the funded programs and projects, visit: http://bit.ly/libgrants2014
The awards include:
 A $2,200 Texas Reads Grant to the Rita and Truett Smith Public Library (Wylie, TX) for the Wylie Poetry Festival: The public library will plan and implement a Poetry Festival in April 2014. The festival will include workshops for tweens (grades 3-5), teens (grades 6-12) and adults (ages 18 and up). The workshops will be led by Texas Poet Laureates and other published poets.
 A $10,000 Impact Grant to Nueces County Keach Family Library (Robstown, TX) for Library Laptop Computers for the Improvement of Economic Development in Nueces County: Working with the Robstown Improvement Development Corporation, the library will purchase laptops to offer a series of computer classes for the area patrons who lack the necessary computer skills to seek, apply for, and obtain work.
 A $25,000 TexTreasures Grant to the Austin Film Festival's "On Story" Archive: Austin Film Festival will preserve a five-year portion (2003-2007) of its extensive 20-year video and audio collection by digitizing it and making it publicly accessible. The Wittliff Collections at the Alkek Library (Texas State University) will physically and digitally house the collection.
 A $49,500 Special Projects Grant to the Round Rock Public Library System for Innovation Station: Round Rock Public Library will host Innovation Station, an after-school "makerspace" collaboration between the city, the school district, a local nonprofit, and tech workshop. The concept will engage middle school youth in project-based science, technology and engineering, mathematics, art and design, or STEM+Art.
 A $75,000 Library Cooperation Grant to the University of North Texas – Denton for Inquiry 4 Lifelong Learning (DI4LL): A collaborative organization of librarians serving school, public, and academic libraries, the Denton Inquiry 4 Lifelong Learning (DI4LL, pronounced "DILL"), will focus on increasing the information literacy skills of pre-kindergarten through graduate school learners by implementing a spiral information literacy curriculum in the region.