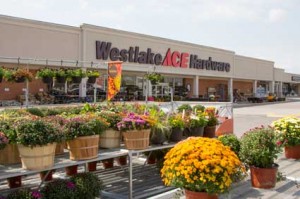 Westlake Ace Hardware announced this week it will not renew the lease for its store at 324 East Beltline Road in DeSoto, TX. Company officials stated that financial performance has not been at the level necessary to enter into a new long-term lease agreement. The last day of operation for the store has not been finalized, but plans are to continue operations until sometime in mid-to-late December.
"We regret we will no longer be able to serve the DeSoto community," said George Smith, CEO of Westlake Hardware. "We want to sincerely thank our associates at this store for all their hard work. Because of our commitment to our associates, we are working hard to support the store team through the transition period."
Westlake Ace Hardware has been operating hardware stores in Texas and several other states for more than a century. Greater Dallas-Fort Worth area is home to many Ace hardware locations, including four additional stores owned by Westlake. The decision to close the location in DeSoto will not impact other stores in the area.
"Westlake Ace Hardware is strong and well positioned for future growth. Keeping our store portfolio healthy and vibrant is a top priority for our company," added Smith. "Though closing a store is never an easy decision, it allows us to redeploy assets, open new stores, implement exciting merchandising programs, and invest capital in existing locations."