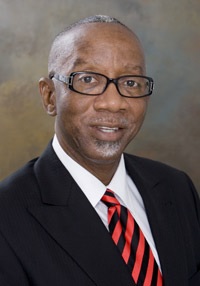 By Rev. Jerry Christian and Rev. S.C. Nash
From our vantage point as Southern Dallas pastors we often see a number of developing community trends before they become common knowledge.
The taxi versus limo-style black car "ride for hire" competition has quietly simmered into a very nasty fight. And our community may become the biggest loser.
Right now taxicabs are an extension of public transportation. Taxis are regulated by city ordinance and taxis must provide 24-hour service, seven days a week, to all areas of the city of Dallas.
Right now the leading black car for hire service provider cherry picks and profiles its customers.
To hire their vehicle a potential customer must have a credit card on file and agree to pay in advance when requesting service on his or her smart phone. Unlike taxis, black cars don't accept cash.
According to its app-based website, debit and prepaid credit cards are not accepted either.
That means black car service is out of reach for a number of our members since debit and prepaid cards may be their only credit cards.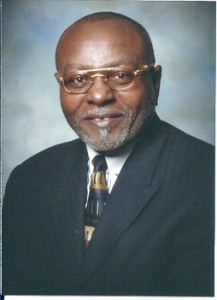 Many have regular cell phones; not smart phones, which mean they can't even order the leading "app-based" black car service.
Unfortunately, people of color know a lot about profiling. From redlining loans to walking at your own risk in upscale neighborhoods, "profiling" to us conjures up ugly historical barriers.
Our history is full of documented profiling; and profiling, whether done secretly or done in plain sight, has not been good for us.
Simply stated, our community leadership must proactively monitor what happens with the taxi versus black car tug-of-war. Then we must speak with a clear, strong and unified voice to our elected officials.
This issue is important because a number of our worshippers and community residents use vehicles for hire (primarily DART and its paratransit services) in their daily routine.
If left to fight it out on their own terms, non-transit related commercial 'vehicles for hire' will soon leave or severely cut back service to Southern Dallas, an area where about 45 percent of Dallas' population lives.
Why are we sending a clarion call to those who represent us to do their duty in regulating balanced 'for hire' vehicle service?
Because if we remain silent, "for hire" services: taxis and black cars; will redeploy their vehicles above Interstate 30, focusing on Uptown and DFW area airports.
Right now if we were to grade taxi companies serving Southern Dallas, we would give taxis a service to community grade of "C".
If we were to grade black cars for hire, we would give an "I" for "incomplete" because there simply are not enough black cars serving our community.
Black cars go to more affluent areas because that is where they believe the big tips and higher fares are. As an unregulated for hire service, they can continue to ignore our community without penalty.
If the city does not force all service providers to play by the same regulated rules, finding a taxi in Southern Dallas may become as rare as finding a black car for hire.
Dallas City Council can fix this.
It is our prayer that Mayor Mike Rawlings and the entire Dallas City Council will continue to help Dallas 'Grow South' by providing uniform vehicle for hire service both North and South of Interstate 30.
It matters to the two of us. It matters to our organizations. It matters to our members. And most of all, it matters to our already underserved Southern Dallas community.
Let's really grow south!