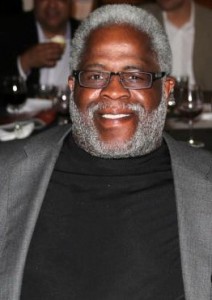 AUSTIN – Thanks to the Arthritis Foundation, Heisman Trophy Winner and NFL Hall of Famer Earl Campbell can add another prestigious title to his name as the "2014 Official Hero of the Texas Walk to Cure Arthritis Series."  In his new role, Campbell will make a special appearance at the Arthritis Foundation's Legends & Leaders Breakfast at Abel's on the Lake, 3825 Lake Austin Blvd., Tuesday, Feb. 18 at 7:30 a.m.
Joining Campbell at the Legends  & Leaders Breakfast will be Nancy B. Prideaux,  2014 Walk to Cure Arthritis Austin Honoree and Director, UT in NYC and Textiles and Apparel Internship Programs School of Human Ecology, The University of Texas at Austin, and Brannin Prideaux Principal, Prideaux Investments. Ron Oliveira, President, Oliveira Public Communications, will serve as emcee.
During this special VIP breakfast event, the Arthritis Foundation will share with Austin business leaders the impact that arthritis has on the economy and their organizations.  It's estimated that it costs $128 billion annually to cover the cost of medical care, lost wages and productivity due to arthritis in the U.S. The Feb. 18thgathering will be highlighted by a special conversation with living legend, Earl Campbell, who also suffers from arthritis.
Throughout his football career, Campbell was always known for his ability to sustain a hit. And while this led to amazing success – first as a linebacker in his early playing days and later as a running back at John Tyler High School, the University of Texas at Austin and the Houston Oilers – the punishment his body received on the football field ultimately took its toll.
Since retiring from football in 1985, Campbell has suffered from severe osteoarthritis in his knees, feet and back. He's gone through more surgeries than he can count, including two knee replacements.
But he's happy to report these days he isn't sidelined by arthritis. Thanks to new medications and regular work outs in the UT weight room, Campbell has ditched his wheel chair and now has real hopes of playing nine holes of golf again.
"Arthritis is terribly misunderstood.  No one talks about it, and most just shrug it off as something inevitable that happens as they age.  We need people to understand the impact arthritis has on the young and old alike, and there's no one better to command an ear than Earl Campbell." said Susan Carter, Chief Executive Officer, Arthritis Foundation South Central Region. "Earl has graciously agreed to step up and help us get the dialogue started.  He is true hero in so many ways, but using his voice in this manner will impact the lives of thousands of people at risk for and living with arthritis."
Today, Campbell is thankful for greater mobility and wants to make sure no one is limited by arthritis, our nation's number one cause of disability. That's why he's joined forces with the Arthritis Foundation's Walk to Cure Arthritis and formed EARL'S DREAM TEAM.
The Texas Walk to Cure Arthritis Series, which will be held in Austin (4/26), D/FW (5/3), Houston (5/3) and San Antonio (5/17), will be four of more than 130 similar events across the nation.  The Walks unite these major Texas cities to put an end to arthritis, a chronic disease that affects 53 million adults in the U.S., four million Texans and more than 25,000 children across the state. It also features family festivities, food, entertainment, a pet-friendly environment and loads of fun!
"Arthritis affects people of all ages from nine months to 90 years of age, and the debilitating symptoms are devastating," said Carter.  "We are encouraging everyone in the Austin, Dallas, Fort Worth, Houston and San Antonio communities to participate in this year's Texas Walk to Cure Arthritis Series and join  EARL'S DREAM TEAM to help the millions of children and adults living in disabling pain."
According to the Arthritis Foundation, there are three simple ways for individuals to join EARL'S DREAM TEAM:
Form your own team of family members, co-workers and friends as part of EARL'S DREAM TEAM, and fundraise to help find a cure and end the pain of arthritis.
Join EARL'S DREAM TEAM as an individual and fundraise to help find a cure and end the pain of arthritis.
Donate to EARL'S DREAM TEAM to help find a cure and end the pain of arthritis.
To join Earl's Dream Team, or to learn more, register or make a donation online, visit:
www.walktocurearthritisnorthtx.org
www.walktocurearthritissanantonio.org
www.walktocurearthritisaustin.org
www.walktocurearthritishouston.org