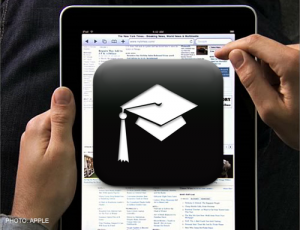 Texas school districts eager to invest in iPads and other mobile devices for their students say a new state rule requiring graphing calculators for eighth-grade test-takers could hold back their technology plans.
The calculators cost more than $100 a piece; a virtually identical application available for the devices runs about $15. But the state for now won't allow schools to use the app in lieu of the calculator because of test security concerns.
"What it means for us is we won't be able to purchase some technology that we desperately need for our kids to become proficient in 21st century skills," said Frances McArthur, superintendent of the Lexington school district, about 50 mile northeast of Austin.
Read the full story at Austin American-Statesman.