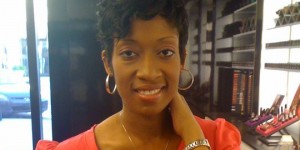 ATLANTA  – SisterSong has partnered with the Free Marissa Now Campaign to host Standing Our Ground: Raising Our Voices against Reproductive Oppression Violence against Women and Mass Incarceration the weekend of July 25-28 in Jacksonville, FL.
The weekend will begin with a community wide Reproductive Justice 101 training on Friday followed by our RJ Institute on Saturday. The RJ Institute will include a full day of panel discussions and breakout sessions where Sister Song's national member organizations as well as activists across social change movements, human rights advocates, academics, and scholars will discuss some of the following topics: (1) The intersections of Reproductive Justice and the criminal justice system (2) How race, gender and sexuality play out in legislation such as the Stand Your Ground Laws (3) The increasing number of children who are left parentless due to the criminal justice system and the impact this reality has on their lived experience.
"Marissa is suffering from reproductive oppression inflicted by an unjust criminal justice system that lacks the ability to analyze and eliminate racial, cultural, gender bias. This is a reproductive justice issue that cannot be ignored" states Monica Simpson, Executive Director, of SisterSong.
The weekend will culminate with a benefit concert for Marissa's legal fund on Sunday featuring national and local performance artists and a march to the Duvall County Courthouse on Monday, July 28th in solidarity with Marissa and in opposition to the reproductive injustices that this case and legislation has made public.
"Black women have not marched in demand of our human right to live self-determined lives since 1997. In the past 17 years, we have seen a decline in support for our communities and an increase in criminalization, violence, and health disparities. By demanding justice for Marissa, we are also demanding justice for our families, our bodies and our lives," says Simpson.