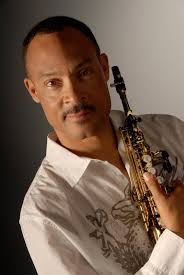 The Oasis Center is bringing back its gospel jazz concert series featuring an evening with Jazz Saxophonist Tom Braxton and friends. Tom is a highly accomplished composer, producer,  and musician who is fresh off producing his 9th album,
The Next Chapter
.
 This year Tom will share the stage with the #1 Billboard Chart-Topping Saxophonist Vandell Andrew, vocalist Damon K. Clark, named the most gifted male vocalist in DFW – Dallas Observer, and gospel artist, Pervis Evans, sharing songs from his new debut album
Forever Worship
.
The Mistress of Ceremony for the evening is the celebrity radio personality, Lynne Haze. The concert will be held at Mt. Hebron Missionary Baptist Church in Garland on Nov. 22 at 6:30 p.m.
The Oasis Center is a 501 (c)(3) faith based nonprofit organization that assists first time juvenile offenders and formerly incarcerated individuals transitioning back to society with life changing programs.