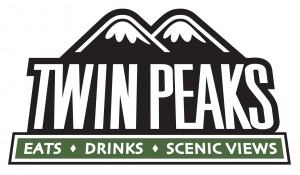 Twin Peaks, the sports lodge known for its rugged man-cave atmosphere, raised over $200,000 to help fight breast cancer during its "Bratacular" event last month. Locations across the country hosted "Bratacular" fundraisers throughout the month of October in support of Breast Cancer Awareness Month.
At each participating location, the beautiful Twin Peaks Girls decorated their own bras with different themes including professional sports teams, military and super heroes. On a designated evening, the Twin Peaks Girls proudly sported their costumes and decorated bras, which were auctioned off for a great cause.
"The fight against breast cancer is very near and dear to so many of our guests," said Randy DeWitt, CEO of Twin Peaks. "I am really proud that we have such a great staff of Twin Peaks Girls who want to help raise money for an important cause."
All of the funds that were raised will be donated to a variety of local and national breast cancer charities and organizations, including the American Cancer Society, Susan G. Komen and Sense of Security, to help breast cancer patients and survivors, as well as bring awareness to the disease and assist in finding a cure.
More information on Twin Peaks, including locations and franchise information is available at www.TwinPeaksRestaurant.com.