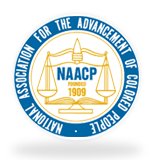 Statement of Sherrilyn Ifill, President and Director-Counsel of the NAACP Legal Defense and Educational Fund, Inc., the nation's first civil rights law organization: 
"We are deeply disappointed by the grand jury's failure to indict police officer Darren Wilson for the fatal shooting of unarmed teenager Michael Brown. The tragedy of Mr. Brown's death at the hands of Officer Wilson, as well as the overwrought, often unconstitutional, and overly-militarized response to protests in Ferguson are harsh and painful reminders of the work that we all must undertake to fulfill America's promises of racial equality and justice.
We urge the United States Department of Justice to move forward expeditiously with its investigation of Michael Brown's death and of the Ferguson police department and to leverage its considerable authority to help put an end to police violence nationwide.
The failure to indict Darren Wilson reflects structural, systemic problems that cannot be fixed without empowered communities of color that have the ability to hold institutions accountable. We call for sustained community-based organizing around the nation to counter police brutality against communities of color.
Police violence against African Americans not only undermines the integrity of law enforcement, but also lends credence to the pervasive perception that African-American lives are not worthy of protection. We will continue to support efforts that seek justice for Mr. Brown; positively transform the culture and character of the Ferguson Police Department; and end discriminatory police practices across the country."
Statement of Vincent Southerland, Senior Counsel, NAACP Legal Defense and Educational Fund, Inc., the nation's first civil rights law organization: 
"African Americans continue to be killed and brutalized by law enforcement at alarming rates. This summer, Eric Garner was choked to death by New York City Police Officer Daniel Pantaleo while pleading for his life. Jonathan Crawford was shot dead in an Ohio Wal-Mart for holding a toy gun that was for sale. Marlene Pinnock was brutally beaten by a California Highway Patrol officer during a stop on the side of a California freeway. Countless others have been unjustifiably beaten, tasered, shot, verbally abused, and traumatized by the police in their communities. 
It is time to bring the cycle of police violence against African Americans to an end. LDF has asked the United States Department of Justice to deploy its full authority to stop this tragic cycle by reviewing police-involved killings and beatings of African Americans nationwide, incentivizing training on racial bias and the police use of force, prosecuting police officers and departments that violate civil rights laws, and encouraging greater oversight of police officers. 
These national efforts, however, can only be successful when the voices of those in communities suffering under the yoke of police violence are translated into substantive changes that reaffirm the value of African American lives. Through sustained community organizing, public education, and continued advocacy, we must all work together to ensure that Michael Brown's death was not in vain."
A letter from the NAACP Legal Defense and Educational Fund to the Department of Justice can be read here.