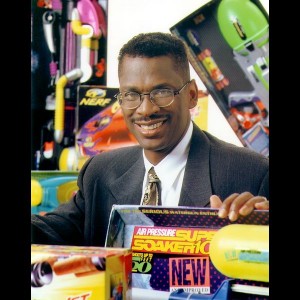 The Atlanta-based company behind the Super Soaker water gun and Nerf toy guns has been awarded nearly $73 million in royalties from toymaker Hasbro Inc., according to the law firm King & Spalding.
Johnson Research and Development Co. and founder Lonnie Johnson have been in a royalty dispute with Hasbro since February, when the company filed a claim against the giant toy company. According to King & Spalding, which along with the A. Leigh Baier P.C. law firm represented Johnson, Hasbro underpaid royalties for the Nerf line toys from 2007 to 2012.
"In the arbitration we got everything we asked for," said Atlanta attorney Leigh Baier. "The arbitrator ruled totally in Lonnie's favor." The attorney also said Johnson "is very pleased" with the outcome.
Read more here.