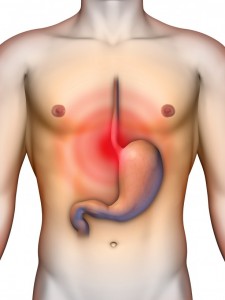 BALTIMORE − News of President Barack Obama's recent reflux diagnosis could help save the lives of thousands of Americans living with the same condition.
The president was diagnosed this weekend after complaining of a sore throat for weeks.  The national non-profit organization, ECAN (Esophageal Cancer Action Network), hopes this announcement will be a teachable moment for those living with a persistent sore throat and other symptoms that few associate with reflux disease.
Most of us don't think of a sore throat, hoarse voice persistent cough or choking when we lie down as symptoms of reflux disease, which mostly, we think of as heartburn.
With reflux disease, also called GERD (gastroesophageal reflux disease), stomach contents, including stomach acid, backs up into the esophagus and sometimes all the way up to the throat.  This can burn the lining of the esophagus and throat causing inflammation.
"The focus of the national media on the fact that President Obama discovered his reflux disease because of a persistent sore throat elevates the understanding of the important link between reflux and symptoms that aren't usually associated with the condition," said gastroenterologist ECAN Chairman Dr. Bruce D. Greenwald, professor at the University of Maryland School of Medicine and Marlene and Stewart Greenebaum Cancer Center.
Increased understanding of the various – but often misunderstood – symptoms of reflux disease could save lives because reflux disease is the cause of one of the deadliest and fastest increasing cancers in the United States. By the time the clock strikes midnight on Dec. 31, it's expected more than 15,000 Americans will have died of Esophageal Cancer.
The type of Esophageal Cancer that kills the most Americans is caused by reflux disease.  But symptoms of this cancer don't appear until the disease has progressed to stages when it is nearly impossible to treat successfully.  So most Esophageal Cancer isn't discovered until it reaches those deadly late stages.  That's why fewer than 20 percent of Esophageal Cancer patients will survive five years – most die within the first 12 months of diagnosis.
As reflux disease changes the lining of the esophagus on the way to producing cancer, it creates a diagnosable condition known as pre-cancerous Barrett's Esophagus. In most severe cases, this condition can be treated and cured with new outpatient procedures. The result is that many patients who discover their disease early will never have to go on to develop cancer. That's the reason why ECAN works tirelessly to increase public awareness about the link between reflux disease and Esophageal Cancer.
"Reflux disease will never lead to cancer for most people, but we don't yet have a way to determine who will be unlucky and develop this devastating disease," said Mindy Mintz Mordecai, ECAN's President and CEO, who founded the non-profit after losing her husband and the father of their two young daughters to esophageal cancer in 2008.
Mordecai's husband had choked and coughed at night for years without realizing he had reflux. Since founding ECAN, Mordecai has heard countless stories about patients who never realized they had symptoms of reflux disease or never told their healthcare provider about it until it was too late.
"That's why we believe everyone needs to pay attention to their reflux symptoms," she added.
Esophageal Cancer affects men four times more often than women and more often it affects men over the age of 50. With this in mind, ECAN encourages the President (age 53) to undergo endoscopic examination of his esophagus to be certain he is not at risk for this deadly disease.