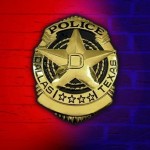 The Dallas Police report that a uniformed officer was working an off duty job at the Flying  J truck stop, located at 7400 block of Bonnie View Road. The officer was alerted by individuals that there was gunfire coming from the corner of Riverside and Bonnie View Road. The officer went to investigate the gunfire, when he observed an individual running in his direction, which was southbound on Bonnie View Road.
While the officer had the individual detained, a second person driving a Dodge pick-up truck jumped the curb driving toward the officer at a high rated speed. The officer perceived the speed and direction of travel of the vehicle as a threat to himself and his detainee so he discharged his weapon, striking the driver.  The driver was transported to Baylor Hospital, where he was pronounced deceased.
According to witnesses the driver was armed and had fired his weapon. Currently the do not know why the driver was shooting at the officer or driving toward him.
Another  individual was taken into custody for reasons possibly related to this incident.