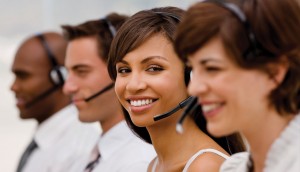 Thousands of more friendly and better-trained call-center employees will be working starting Monday to deal with the expected late onslaught of people signing up before the Obamacare open enrollment ends Feb. 15.
A 40% increase, to a 14,000-person workforce, is expected to help with wait times, which averaged about 2 ½ minutes the last week of January, but are likely to get longer as the deadline nears. People who aren't covered by employer-provided insurance and don't sign up by the deadline won't be eligible for insurance this year and will face increasing penalties at tax time.
Call-center workers have become much more proficient at unlocking consumers' accounts this year, which remains an issue because many people forget their passwords, user names or both, said Cardenas. Last year, the workers would tell people to just create new accounts, which tended to create more confusion and is a particularly bad idea this year for those re-enrolling, she said.