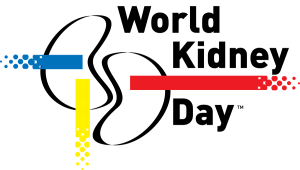 One in three people are at risk for kidney disease. Find out if you're at risk by getting a kidney health check.  Dallas County Health and Human Services (DCHHS) is partnering with National Kidney Foundation to offer free kidney health checks to Dallas County residents and employees on World Kidney Day, March 12 from 10 a.m. to 2 p.m. at their offices located at 2377 N. Stemmons Frwy. Rm. 627 in Dallas. This is a part of the Kidney Foundation's national KEEP Healthy campaign.
What is KEEP Healthy?
The National Kidney Foundation's community-based initiative to educate about the kidneys, risk factors for kidney disease, and steps to take to keep kidneys healthy and reduce risk.
What does the KEEP Healthy Check-up Include?
Risk Survey
Body Mass Index (BMI): Height and Weight Measurements
Blood pressure check
ACR urine test for albumin (a type of protein) – For individuals at risk only!
Free educational materials
Opportunity to speak with a health care professional
Who's at Increased Risk for Kidney Disease?
Anyone with high blood pressure, diabetes
Anyone with a family history of kidney failure
African-Americans, Hispanics, Asians, Pacific Islanders and American Indians
Anyone age 60 and older
Individuals who are obese (body mass index of 30 or above)
What should you do next?
When you visit your doctor, share what you've learned about your risk factors for kidney disease