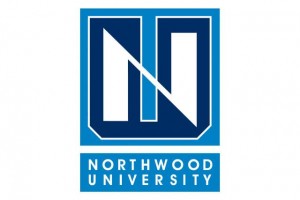 MIDLAND, MICHIGAN – The Accreditation Council for Business Schools and Programs (ACBSP) Baccalaureate/Graduate Degree Board of Commissioners has awarded Northwood University in Midland, Michigan, accreditation of its business programs. The ACBSP accreditation also applies to Northwood University business programs in Cedar Hill, TX and West Palm Beach, FL.
Established in 1988, ACBSP is the only organization offering specialized business accreditation for all degree levels, from associate to baccalaureate to doctoral degree programs. ACBSP accreditation certifies that the teaching and learning processes within both the undergraduate and graduate business degree programs offered at Northwood University meet the rigorous educational standards established by ACBSP.
Based on the criteria of the Baldrige National Quality Award, ACBSP accreditation evaluates aspects of the institutional leadership, strategic planning processes, relationships with the community, quality of academic programs, faculty credentials and services, and educational support to determine whether the institution offers a rigorous educational experience and demonstrates continuous quality improvement.
"Northwood University has shown their commitment to teaching excellence and to the process of quality improvement by participating in the accreditation process," said ACBSP Chief Accreditation Officer Dr. Steve Parscale, who will present the Certificate of Initial Accreditation at ACBSP Conference 2015 in Philadelphia, Pennsylvania, USA, June 14. "This accreditation is evidence that Northwood is committed to providing the highest quality business education for their students."
"As a university focused exclusively on business education, achieving this business specialty accreditation is strategically important and is a key goal of the current Northwood University Strategic Plan," notes Kristin Stehouwer, Executive Vice President, Chief Operating Officer and Chief Academic Officer at Northwood University. "As with our regional accreditation through the Academic Quality Improvement Program (AQIP) of the Higher Learning Commission, we see ACBSP accreditation as part of our quality journey."
Stehouwer says the process leading to this prestigious accreditation helped the university to systematically benchmark its performance and continue its drive toward global excellence as a premier business university based on the free-enterprise model.
"The ACBSP accreditation process allowed us to gather evidence of the many improvements we have made across the university over a period of several years," Stehouwer says. "We truly appreciate and are grateful to the numerous faculty and staff who have contributed to this success. The entire process prompted us to have higher expectations of ourselves and ever-escalating expectations of being the best we can be as we work to develop the future leaders of a global, free-enterprise society."
For more information on Northwood University, visit www.northwood.edu, or call 800.622.9000.