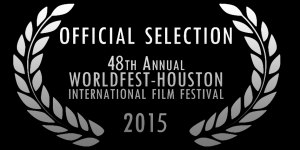 March 10, 2015, Los Angeles, CA – Los Angeles based independent film
company, Dancing Forward Productions, today announced its short film Just
Another Dance With My Father has been accepted to the 48th Annual WorldFest
in Houston next month.
Produced by Sheryl Hartman, Diane Musselman, George Ohan, Peyton Skelton,
and Kay Yamamoto, Just Another Dance With My Father asks the question "What
would you do if you or a loved one suddenly experienced a stroke?"  This
short film introduces the audience to Katie, a vibrant young woman who is
successful as a realtor, happily in love, and is living life to the fullest.
She is close to her family; particularly her father and we discover in the
beginning that since she was little, she has always loved to dance with him.
One day at work she experiences a stroke. This film follows her from the
emergency room, to her experience on a rehabilitation unit, to her home, and
finally to her sister's wedding.  Directed by Rob Greenlea and starring
Grey's Anatomy veteran Jerrika Hinton as Katie; the 17-minute film takes the
audience through the real-life challenges facing young stroke survivors
today.
"As the writer and as a medical Speech-Language Pathologist, I have been
deeply moved and inspired over the years by the courage and heartache of
both the stroke survivors and their families in dealing with the
after-effects of having a stroke," states film writer/executive producer
Diane Musselman. "To have this important message screened at WorldFest 2015
in Houston, where some of our cast were born and raised, is an honor."
The film will be screened at the AMC 30 Dunvale in Houston and Musselman
will be on hand representing Dancing Forward Productions.  For more
information on WorldFest, April 10 – 19, please visit www.worldfest.org
<http://www.worldfest.org>.
About Dancing Forward Productions
Launched in 2013 by actor/writer/producer, Diane Musselman, Dancing Forward
Productions is an independent film company based in Los Angeles, California.
Born and raised in southern Illinois, Diane participated in music and drama
throughout her childhood years. She moved to California in 1981 and received
her Bachelors and Master's Degree at California State University,
Northridge, in Speech Pathology. She created Dancing Forward Productions
where she discovered a new love of writing and producing. This resulted in a
script for Just Another Dance With My Father which centers on a young stroke
survivor. Fellow-producers, Sheryl Hartman, George Ohan, Peyton Skelton, and
Kay Yamamoto complete the Just Another Dance With My Father team. Dancing
Forward Productions has a second short film in development and Diane has
just completed her first full-length script. For more information please
visit www.dancingforwardproductions.com
<http://www.dancingforwardproductions.com> .