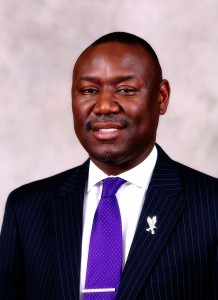 By Ruth Ferguson, NDG Editor
Monroe Bird III, 21-year-old shot by a security guard in Tulsa, is not expected to walk again as a result of a bullet striking his C3 vertebrae. Although Bird was unarmed, Tulsa's District Attorney Steve Kunzweiler has not pursued charges, claiming the facts did not warrant prosecution.
However, Bird's family now have additional support with the announcement last week civil rights attorney Benjamin Crump is representing the family. Crump made headlines last year while representing the family of Michael Brown Jr., in Ferguson. Other high-profile cases he has handled included working on behalf of the families of 12-year-old Tamir Rice killed in Cleveland last year and Trayvon Martin killed by George Zimmerman three years ago.
In February 2015, Bird was in the vehicle with an unnamed female passenger parked at the Deerfield Estates Apartment. Ricky Stone, a security guard at the complex, claims Bird tried to run over him with his car and that is why he shot his gun three times.
According to Crump in a recent interview with NewsOne, the facts do not support Stone's version of the story. He contends, if Bird was shot while backing up and was paralyzed, he could not have taken the car out of reverse, put it drive, turn the vehicle, drive 30 yards away before crashing in a tree.
Speaking on behalf of the family, Tezlyn Figaro, Crisis Management Mediator and Media Relations Manager shared, "Pastor Johnny Magnus and wife Zondra Magnus waited patiently for over 30 days without any contact from the District Attorney. Their faith in God and the justice system gave them hope that justice would be served. On March 4, 2015 their faith in the system was shaken when they learned on television that District Attorney Kunzweiler justified the shooting of their son. As a result, the family decided to hire National Civil Rights Attorney Benjamin Crump in order to assist them with obtaining more information from the District Attorney in pursuit of justice for Monroe." Figaro is also a former North Dallas Gazette staff member.
During a recent press conference Crump indicated the family has not ruled out a civil lawsuit while the family continues to push the district attorney to press criminal charges.  District Attorney Kunzweiler reportedly has conceded that he will press charges if new evidence becomes available.