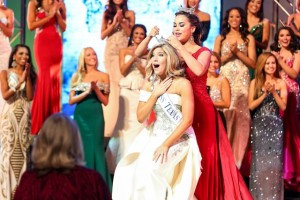 Miss Fort Worth Shannon Sanderford was crowned Miss Texas 2015 by Miss Texas 2014 Monique Evans at the 80th Miss Texas Scholarship Competition held last night at the Eisemann Center in Richardson.
The Other Top Five MISS Finalists were:
First Runner-up              Miss Park Cities        Madison Adams
Second Runner-up         Miss Richardson        Jessica Barerra      
Third Runner-up             Miss Dallas               Madison Fuller
Fourth Runner-up           Miss DFW                  Devin Kerns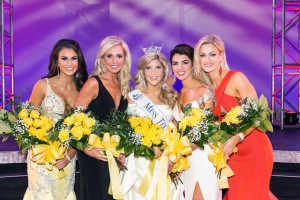 Top Twelve Finalists, including Popular Choice:
Miss Frisco, Sarah McKinney
Miss DFW, Devin Kerns
Miss Harris County, Christina Dillon
Miss Lubbock, Jacy Etter
Miss Fort Worth, Shannon Sanderford
Miss Richardson, Jessica Barrera
Miss Plano, Brittany Tew
Miss West TX Panhandle, Callan Young
Miss Dallas, Madison Fuller
Miss Park Cities, Madison Adams
Miss San Antonio, Emma Faye Rudkin
Miss Waco, Caroline Carothers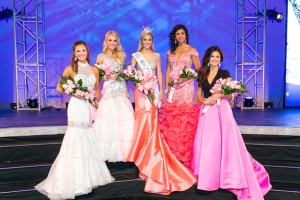 Top Five Miss Texas Outstanding Teen Finalists:
2015 Miss Texas Outstanding Teen Plano OT Addyson Jackson
1st Runner-up Frisco OT Holly Morgan
2nd Runner-up Bryan College Station OT Taylor Kilpatrick
3th Runner-up Fort Worth OT Stephanie Wendt
4th Runner-up North Texas OT Heather King
NBC 5 / KXAS-TV will broadcast the 2015 Miss Texas Scholarship Competition on COZI-TV (Digital 5.2) Saturday, July 11, 2015 from 7:00-9:00 p.m. The program will also stream simultaneously onNBCDFW.com.
Produced by the Miss Texas Organization, the Miss Texas competition exists for the purpose
of providing personal and professional opportunities for young Texas women and promoting
their voice in culture, politics and community. The competition was founded in 1936 by a
Scholarship Pageant has evolved into what is recognized today as one of the best organized
and well managed of all state pageants.  For additional information please visit www.misstexas.org.
The contestants competed in the following categories: private interview, lifestyle and
fitness, talent, evening gown and onstage question.  Miss Texas 2015 will compete for Miss
America held in Atlantic City on Sunday, September 13 and broadcast on ABC.  Miss Texas'
Outstanding Teen 2015 will compete for the title of Miss America's Outstanding Teen in
August in Orlando, Florida.
Miss Texas will receive a $15,000 cash scholarship and the use of an Infiniti from Grubbs
Infiniti during her reign. In addition to competing for scholarships, each contestant actively
participates in raising funds for the Children's Miracle Network, which is the national
platform of Miss America.