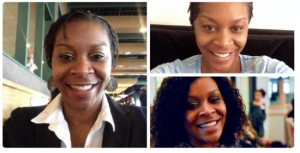 HEMPSTEAD, Texas — Mourners gathered on Saturday to lay Sandra Bland to rest, as questions about the circumstances of her death continue to rise.
Bland was arrested on July 10 after failing to use a turn signal and becoming combative with a state trooper, Waller County, Texas, authorities said. The 28-year-old was about to start a new job at Prairie Valley A&M University in Texas.
Three days after she was arrested, Bland was found dead, hanging from a noose made from a plastic bag in her Texas jail cell.
Now, with her mugshot circulating, debate has erupted over whether Bland might actually be dead in the photo, and whether the potentially fabricated image is part of a cover-up for some harm that came her way. Forensic pathologist Michael Baden, who has consulted in many high profile cases, examined the image for USA TODAY and said he does not see any evidence that would indicate Bland is not alive in the mugshot.
Click here to read more.