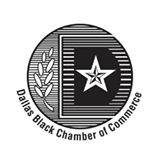 Dallas Black Chamber is hosting Business Resource Center scheduled for Nov. 4, 1 p.m. to 3 p.m. The Business Resource Center provides references and tools for those in business or starting one. The Dallas Black Chamber is working with small business partners to provide resources that will support your growth and success including:
Information about local educational and training resources
Leadership programs
Links to articles on relevant business topics
Recaps of Chamber programs
Recaps of business presentations from the area
Resource information for starting and growing a business
Respected websites to check out for business templates, tools and online training
HR tools including Texas Workforce and Workman's Compensation
Updates on critical local issues and topics
Free for chamber members, $10 for non-members and lunch is included.