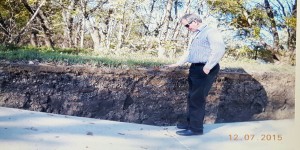 The high volume of rainfall from May through November has impacted the City of Irving, leaving parts of its trail system overly saturated. The most recent rainfall during the Thanksgiving holiday caused the water levels of Lewisville and Grapevine lakes, as well as the Trinity River, to rise. The increased rain has caused structure damage to parts of the trail system.
The increased water levels have caused the City of Irving to close a number of parks and trails to ensure the safety of all users. Water levels are rising again. The U.S. Army Corps of Engineers is releasing water from Lewisville and Grapevine lakes, which are currently 8 to 10 feet above capacity.
Releasing the water from Lewisville and Grapevine lakes causes the city to keep the parks and trail system closed for residents' safety. City staff will continue to monitor and inspect the sites and the assess damage to determine the safety level for visitors.
The City of Irving also is monitoring the weather for any future rainfall that may further impact the trail system.
Affected Parks and Trails:
View the recent presentation by city staff of the affected areas.
North Campión Trails from Sam Houston Park to California Crossing Park: The trail is closed due to flooding in the area.
Sam Houston Park Section of Campión Trails: The trail is completely closed north of I- 635 LBJ Freeway because of the collapsed trail structures and paving as a result of the flooding. This will be a long-term closure as major repairs are needed.
Mountain Creek Preserve: The park is closed. There is excessive silt near Campión Trail at Mountain Creek Preserve from Delaware Creek, where the creek meets the West Fork of the Trinity.
Trinity View Park: The athletic field and the trail are closed due to flooding.
Always check the cityofirving.org website for the latest updates about park conditions and closures.