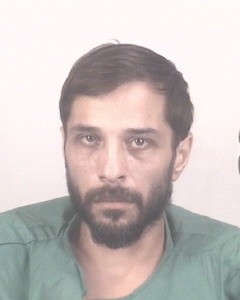 Tarrant County Sheriff's Corrections Officer Willie E. Clayborn, 58 was injured today by an inmate he was returning to jail from John Peter Smith Hospital. Shortly after 3 p.m. Wednesday, Officer Clayborn was transporting Victor Ramires, 31 back to jail in a transport van after an overnight stay at JPS. Near the intersection of Rosedale Ave. and Crawford St., Ramires produced a sharpened piece of metal and attempted to injure officer Clayborn.
Officer Clayborn was able to repel the attack while suffering minor cuts and abrasions. Clayborn was transported to Harris Hospital Downtown for treatment. He is expected to be released sometime Wednesday night.
Ramires was returned to jail without further incident. All aspects of the attack are under criminal investigation for aggravated assault on a public servant. Jail transportation policies and procedures are also under review in light of this incident.
Ramires is awaiting trial on charges of continuing sexual assault of a child under 14 years of age, indecency/fondling and evading arrest. All charges were filled by the Fort Worth Police Department.