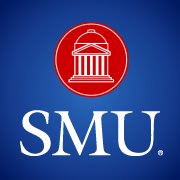 (SMU) – Art and Vision in the Inca Empire, SMU art historian Adam Herring's new look at Spanish conquistador Francisco Pizarro's 1532 attack on the Inca Empire, was named one of the four best art history books published in 2015.
The book was one of four finalists for the Charles Rufus Morey Book Award, the College Art Association's highest distinction awarded to a scholarly work.  In addition, it received an honorable mention PROSE Award from the American Association of Publishers.
The two-day conflict in Cajamarca, Peru, in November 1532 is an infamous episode in history, Herring says. Twenty-four hours after Pizarro confronted the Inca empire, which covered most of South America's Andean region, the royal Inca leadership was shattered.
"The Inca were overconfident," he says. "They didn't understand the tactical violence of horses and metal weapons. Destruction always carries the day."
Instead of examining the battle, however, Herring examined how the pre-contact Inca displayed their power and authority to the Spanish through architecture, landscape, geoglyphs, textiles, ceramics, feather work and metalwork. The Spanish tradesman, foot soldiers and notaries who comprised Pizarro's rag tag army struggled to find the words to comprehend the grandeur of the Inca Empire.
"Their words are unvarnished and honest, unlike accounts written later by men of letters," Herring says.
Pedro Pizarro, a teen-age pageboy to his uncle Francisco, wrote, "And they bore so much gold and silver – what a strange thing it was as it glinted in the sunlight."
The son of a California architect and an artist, Herring says he never questioned studying art. A specialist in the art of the pre-Columbian Americas, he studied at Princeton University, the University of California at Berkeley and at Yale University, where his dissertation in art history received the 1999 Frances Blanshard Fellowship Award.
Herring is the author of numerous journal articles and a 2005 book on ancient Maya calligraphy, Art and Writing in the Maya Cities, AD 600-800: A Poetics of Line, published by Cambridge University Press. At SMU Herring teaches courses on Inca, Aztec and Maya art. He has led student groups to study architecture in Italy; Inca sites at Machu Picchu, Peru, and art at SMU-in-Taos, New Mexico.
"My teaching, research and scholarship inform one another," he says.  "I couldn't do one without the others."