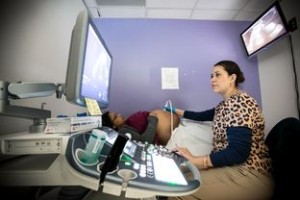 The walls at the Legacy Community Health clinic in Houston are plastered with signs urging patients like 22-year-old Josseline Lopez — who at 29 weeks pregnant came this week for an ultrasound — to tell their doctor if they have traveled to Central or South America.
With 13 confirmed cases in Texas, the Zika virus, widespread in parts of Latin America and suspected to be linked to birth defects, has put public health officials here on high alert.
But access to preventive health care in the state, with its high rate of uninsured people, can prove challenging for the state's poorest residents, many of whom are at greater risk for contracting a mosquito-borne virus like Zika, experts say. To serve those Texans, the state is relying heavily on nonprofit community clinics to be the front line of public health defense.
Health officials have confirmed 12 cases of the virus contracted by people who were infected overseas and diagnosed when they returned home, and one person in Dallas caught the virus by sexual transmission.
Learn more @ texastribune.org