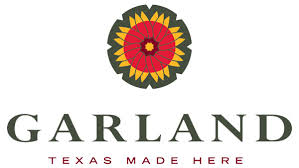 28th Annual Martin Luther King Jr. Day Parade
The NAACP-Garland Unit will host its annual Martin Luther King Jr. Day Parade at 10 a.m. Saturday, Jan. 14. The parade will begin on Dairy Road at Garden Drive (near Embree Park). The weekend celebration will continue as youth groups from area churches and the Garland ISD showcase their talents in praise dance, drill team and step routines at 4 p.m. Sunday, Jan. 15, at the Granville Arts Center. Both events are free of charge.
See details at GarlandTXNAACP.org.
Make Life-Sized Egyptian Sarcophagi at Art Explorers
Kids ages 6 to 12 can create their own life-sized sarcophagi at Art Explorers, a monthly program offered by the Nicholson Memorial Library System. The event takes place at 2:30 p.m. Saturday, Jan. 7, at the Walnut Creek Branch Library, 3319 Edgewood Drive. Kids will learn about ancient Egyptian art, then use craft paper and markers to trace and decorate outlines of their own bodies.
Learn more and register by calling 972-205-2585.
Neighborhood Vitality Matching Grant Workshop
Garland neighborhood groups have until Monday, Jan. 23, to submit a Letter of Intent for a Neighborhood Vitality Matching Grant (NVMG). Neighborhood groups are invited to learn more about the grant process by attending an NVMG Workshop from 6 to 8 p.m. Tuesday, Jan. 10, at Main Street Municipal Building, 800 Main St.
Learn more about the NVMG program at GarlandNeighborhoods.org.