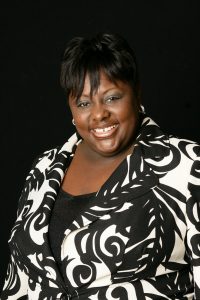 Jubilee Theatre has appointed Christie M. Howard as their new Managing Director. She joins the theatre's management team, having most recently served as the Director of Public Relations for Texas College, a post which she held for more than seven years.
A native of Athens, Texas, Christie began her career in marketing management with MCI Worldcom, where she created strategic alliances for some of the nation's leading consumer, retail and service providing companies.
After eight years in "Corporate America", Howard transferred her knowledge in the business arena to the non-profit cultural arts, helping them reach new audiences. She served first as the Director of Sales for Dallas Black Dance Theatre, followed by joining The Black Academy of Arts and Letters as their Marketing and Media Relations Manager. In both positions, she propelled each organization to new heights with audience growth through new sales templates, innovative e-marketing and social networking campaigns.
In 2012, Christie created LimeQuest Agency, which offers communication and marketing support and solutions to small/mid-sized businesses, non-profits, organizations and entrepreneurs.
"On behalf of the Jubilee Board of Directors, we are thrilled to have Christie join our dedicated staff," said Board President Ellen Benson. "She will be instrumental in focusing her talents and skills on the theatre's fund development / fundraising programs and initiatives, including ongoing special events benefitting the overall financial success of Jubilee Theatre."
Christie assumed her post in late 2016, but will officially be introduced to Jubilee patrons at a pre-show reception before the Opening Night performance of Thurgood, on Friday, February 3, from 6:45 p.m.  – 7:30 p.m.  This special reception will be sponsored and  hosted by Worthington National Bank and will take place in their bank lobby, located next door to Jubilee Theatre, on the corner of Main and 4th Street in downtown Fort Worth's Sundance Square.