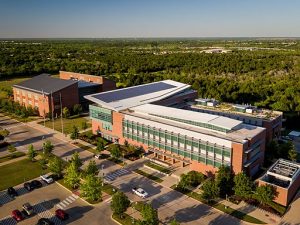 Wipro Ltd., a leading global information technology, consulting and business process services company, and the University of North Texas at Dallas (UNT Dallas) this week jointly announced the expansion of the Wipro Science Education Fellowship program in the United States. This multi-year program will involve more than 70 school teachers, with the aim of nurturing excellence in science, starting with the public school systems of the Greater Dallas/Fort Worth (DFW) area.
The Wipro Science Education Fellowship (Wipro SEF) Program will focus on training educators to build leadership skills and teaching excellence within STEM disciplines, by leveraging research-validated expertise from UNT Dallas' College of Education, and designing transformative and innovative instructional experiences for DFW area's K-12 schools that traditionally are under-funded. For the Greater DFW public schools system, this program and its Fellows will be an integrated part of its effort towards STEM capacity development in six districts, including Cedar Hill Independent School District, Dallas Independent School District, Desoto Independent School District, Grand Prairie Independent School District, Irving School District and Lancaster Independent School District.
"Wipro is deeply committed to contributing towards improvement in STEM education in public schools," said Anurag Behar, Chief Sustainability Officer, Wipro Limited. "At the heart of this are motivated STEM teachers. It's important to pursue efforts and investment that ensure sustained and empowering professional development of teachers."
The three-year program, funded entirely by Wipro, comprises of a rigorous selection process that will identify 24 experienced science teachers from grades K-12 within the Greater DFW area to participate in the program each year (serving 72 Fellows in total). The nomination process for the fellowship will commence by mid-March with the selection due to be completed by early May. The Wipro SEF program is scheduled to begin in August 2017.
Behar added, "The Wipro Science Education Fellowship that Wipro runs in partnership with UMass Boston, works with local partners across the U.S. who have a deep commitment to public service, especially public education for local communities. Our partners also have expertise in teacher education and the desire to develop it further, as well as credibility and relationships with local communities and school districts. We see the University of Northern Texas at Dallas as a perfect partner in this context.
Selected teachers will undergo 250 hours of intense capability development training by a UNT Dallas team guided by Arthur Eisenkraft, distinguished Professor of Science Education, Professor of Physics and Director of the 'Centre of Science and Math in Context' (COSMIC) at the University of Massachusetts Boston. Each teacher will continue to teach in their respective schools, and throughout the duration of the fellowship, they will also engage with local communities and other interested teachers. The program helps enable leadership, reflective practice and adult learning.
Eisenkraft noted, "The Wipro SEF program has successfully supported sustainable change within 15 total school districts – five school districts each in New York, New Jersey and Massachusetts. Many of the 180 Fellows in those locations have identified the Wipro SEF program as the best professional development of their careers. They are now supporting district initiatives as teacher leaders while remaining in the classroom. Children in grades K-12 are benefiting from both the improved classroom practice and the additional projects that the Wipro Fellows have initiated. These include science libraries in kindergarten classes, astronomy clubs in middle schools and stronger laboratory programs in high schools. It is exciting to welcome UNT Dallas as our newest University hub and to be a participant and catalyst for the positive change that will occur in the local school districts."
Successful participants of the Wipro SEF UNT Dallas program will earn a Graduate Certificate in STEM Teaching and Leadership, recognizing their commitment and expertise in STEM fields in urban education. All program participants will also become part of the STEM Urban Learning & Leadership Community. This community seeks to create a cohort culture that builds both individual and collective capacity to give an impetus for STEM learning outcomes among urban students. The program directly leverages the urban education initiatives of the School of Education, UNT Dallas, and its Master of Education (MEd) in Curriculum & Instruction.
"This partnership reinforces our university's mission to empower students, transform lives and strengthen communities," said Bob Mong, UNT Dallas President. "The teachers who will participate in this fellowship are in our neighborhood, and they will now have the tremendous opportunity to impact the lives of local students, and transform their schools through innovative science education. This is a win for our schools, for our students and for our community."
In addition to the partnership with UNT Dallas, Wipro has partnered with four other universities in the US. In 2012, Wipro and UMass Boston jointly launched a fellowship program that has supported 180 Fellows across 15 districts with the aim of fostering excellence. Their work has been coordinated by Mercy, Montclair, and UMass Boston. In 2014, Wipro and Michigan State University launched the MSU-Wipro Urban STEM & Leadership Fellowship that has supported 125 Chicago Public School K-12 educators.