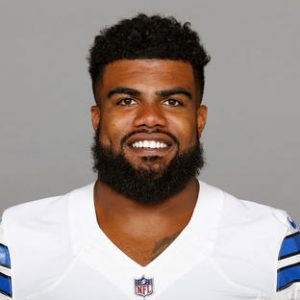 By Ruth Ferguson, NDG Editor
Well after that bruising beating by the Denver Broncos on Sunday, the Dallas Cowboys received some good news on Monday. U.S. District Court Judge Amos Mazzant III denied the NFL's Emergency Motion to Stay his previous injunction which prevented the league from enforcing their six-game suspension of Elliott.
The judge's injunction is intended to give him more time to review the case presented by the NFL Players Association (NFLPA) seeking to block the league's suspension. As Dwaine Price previously reported, Judge Mazzant previously agreed with the player's union the appeals hearing process was unfair to Elliott. Published reports indicate it can perhaps take months for him to make a final ruling, which will likely mean Elliott will play the entire 2017 season.
Cowboy fans should not start celebrating yet, because the NFL on Friday filed an appeal to a higher court, the Federal Fifth Circuit Court of Appeals, seeking relief. Apparently, the NFL thinks they can dictate terms to federal judges, and despite it not working so well for them last week, now they are trying it with the Court of Appeals. Last week, the NFL informed Judge Mazzant if he did not rule by Thursday they would go over his head to the Court of Appeals, which they did on Friday. Until today he did not acknowledge their timetable.
"Oddly, the NFL is now seeking expedited relief from the Fifth Circuit without first waiting for the Court to rule on the identical issue. The irony is not lost on the Court," the judge wrote in his ruling. The NFL has requested the Fifth Circuit issue a ruling by Tuesday at 10 a.m. CT. If they do not, then Elliott will be able to play this week. If not by their imposed deadline of Tuesday, the NFL wants a ruling by Tuesday Sept. 26 before the team begins practice for their game against the Los Angeles Rams.
The NFL is arguing they have a legally binding agreement with the labor union, agreed to by both sides. They contend the injunction issued interferes with this agreement. It should be noted, this was the basis of the NFL's court case involving Tom Brady in the Deflategate matter. The NFL won that court battle.