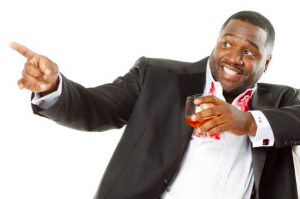 Comedian Corey Holcomb will be performing at the Addison Improv Friday, Nov. 3 through Sunday, Nov. 5 at 4980 Belt Line Road, Suite 250, Addison. The nationally-recognized Chicago-based comic has appeared on shows such as: Def Comedy Jam, Last Comic Standing, Everybody Hates Chris, The Cleveland Show, and Tyler Perry's House of Payne. His Friday performances begin at 7:30 p.m. and 9:45 p.m., while his Saturday and Sunday performances begin at 7 p.m. and 9:30 p.m. each evening. Tickets and information can be purchased and found here.
Pocket Sandwich Theatre is presenting the reunion of comedic duo Lugo & Long on Saturday, Nov. 4 at 10:45 p.m. at 5400 E Mockingbird Ln #119, Dallas. The show will feature some singing, story-telling, and impressions performed by this popular comedy act. Tickets for the show are $15 with a one-item minimum. The show is rated R and intended for mature audiences only. For tickets and more information, go here.
The Dallas Chamber Symphony (DCS) is presenting DCS principal cellist Jesus Castro-Balbi on Tuesday, Nov. 7 at 8 p.m. at Moody Performance Hall at 2520 Flora St., Dallas. This evening of classical music will feature important works for string orchestra, including pieces by Dmitri Shostakovich, George Gershwin, and Franz Joseph Haydn. Tickets are available for $25-$54 each with student tickets going for $15 and a 25 percent discount available for seniors. Tickets and more information can be purchased and found here.
 The 2nd Annual Sheed Persian Film Festival will be held from Friday, Nov. 10 through Sunday, Nov. 12 at Angelika Film Center at 5321 E. Mockingbird Lane, Dallas. The festival is organized to promote and present Iranian art and culture in the international community, focusing on especially on Iranian cinema. It will include an acting workshop, six films for public screening and a competitive section featuring nine Persian movies. More information on the festival can be found here.
Tickets for Above & Beyond: Common Ground will be available beginning on Friday, Nov. 10 at 11 a.m. and can be purchased here. The band will be performing at the Pavilion Indoor Theater at Toyota Music Factory at 300 W Las Colinas Blvd, irving on Friday, Feb. 23, 2018. An exclusive pre-sale code link will be made available on Monday, Nov. 6 at 10 a.m. via the Facebook Event page for the show.
Art Centre Theatre is presenting the opening night performance of Steel Magnolias on Friday, Nov. 10 at 8:30 p.m. at 5220 Village Creek Dr., Plano. This classic play tells the story of the bond between Louisiana women centered around the iconic Truvy's Beauty Salon through witty dialogue and with heart. The play contains mature content. For more information and tickets, go here.