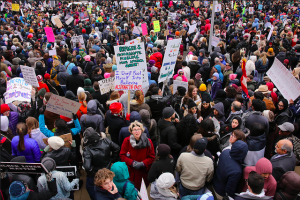 Despite the frigid temperatures and wintery weather of January, communities across DFW offer a variety of events and activities for people of all ages and interests.
Dallas
DFW International Community Alliance, in partnership with the A Plus Academy, is hosting a new series of Free English as a Second Language (ESL) Citizenship Class that begins on Saturday, Jan. 20 from 9 a.m. to 11 a.m. at 10327 Rylie Road, Dallas. The series will consist of 12 sessions each Saturday that run from 9 a.m. to 11 a.m. Each class will be bilingual (English and Spanish) and green card holders of all ethnicities are invited to participate. For more information, call 972-885-0888 or visit www.dfwinternational.org/Citizenship.
The Dallas Women's March 2018 will take place Saturday, Jan. 20 from 10 a.m. to 1 p.m. beginning at St. Paul United Methodist Church located at 1816 Routh Street, Dallas and ending at Pike Park located at 2807 Harry Hines Boulevard, Dallas. This march is sponsored by State Representative Victoria Neave, Democratic candidate and Chair of the Dallas Women's March Rhetta Bowers, Planned Parenthood, Dallas AFL-CIO, and many other organizations united to march for women's rights and equal justice. There will be a rally following the march at Pike Park at 10:45 a.m. featuring music and line-up of speakers. For more information, visit here.
The Chief of the Dallas Police Department Renee Hall will speak at the Oak Cliff Leadership Council Community Meeting Saturday, Jan. 20 from 10 a.m. to 12 p.m. at Oak Garden Church of Christ located at 4008 South Polk Street, Dallas. For more information, contact Phil D. Foster by calling 214-724-1161.
Friendship-West Baptist Church is hosting Social Justice Ministry Legal Overview: You're Arrested! Now What? Monday, Jan. 22 at 6:30 p.m. at 2020 West Wheatland Road, Room G129, Dallas. For more information, visit www.friendshipwest.org.
The City of Dallas is hosting Neighborhood Public Hearings to receive input into the development of the Consolidated Plan Budget for the U.S. Department of Housing and Urban Development (HUD) Grants beginning Thursday, Jan. 25 from 10 a.m. to 12 p.m. at Willie B. Johnson Recreation Center located at 12225 Willowdell Drive, Dallas. The primary purpose of the hearing will be to solicit citizen input for the potential use of HUD funds for low and moderate-income individuals and to inform the public of the budget processes. This is one of a series of hearings that will take place every Thursday through Feb. 13 at various locations around Dallas.
Farmers Branch
The Farmers Branch Manske Library is hosting Animal Adventures Saturday, Jan. 20 from 3 p.m. to 4 p.m.  at 13613 Webb Chapel Road, Farmers Branch. All ages are welcome to attend this event where the Dallas Zoo will show of some of its most exciting animals. To tickets or registration is required. For more information, visit here.
Garland
DFW for Beto and the Beto O'Rourke Campaign are presenting DFW Stands with Beto Friday, Jan. 26 from 5:30 p.m. to 8:30 p.m. at the Plumbers and Pipefitters Union Hall located at 3541 West Miller Road, Garland. This free event is being organized to allow voters across DFW the opportunity to meet U.S. Senate candidate Beto O'Rourke as he competes to be the Democratic candidate to challenge incumbent Republican Senator Ted Cruz in November. For more information on O'Rourke, visit www.betofortexas.com.
McKinney
The Heard Natural Science Museum and Wildlife Sanctuary is hosting a Night Hike Saturday, Jan. 20 from 6 p.m. to 7:30 p.m. at 1 Nature Place, McKinney. Participants will explore the sights, smells and sounds of the night with Heard Trail Guides as they hike and sharpen their sense to be able to spot animal life and learn more about the inhabitants of the Heard. Preregistration is required for the event and can be done online at www.heardmuseum.org.
Plano
The Texas Civil Rights Project, Texas House District 67 Democrats, and others are hosting an Immigration Policy and Economic Security – Citizens Town Hall Saturday, Jan. 20 from 6 p.m. to 8 p.m. at the East Plano Islamic Center located at 1350 Star Court, Plano. Citizens are encouraged to attend as a panel of community leaders discuss issues relating to immigration, economics, and local infrastructure projects. Registration is encouraged to attend this event. To register, visit here.
Richardson
Molding Doctors at University of Texas – Dallas (UTD) presents Dance for Haiti Friday, Jan. 19 from 7:30 p.m. to 11 p.m. at the Student Union Faculty Dining Hall at the UTD campus located at 800 West Campbell Road, Richardson. This event will benefit the Emory-Haiti Alliance, which sends medical professionals and medical students to perform surgeries in areas lacking in medical resources and expertise. This event will feature performances by dance groups from the UTD campus. Tickets are $7 at the door. For more information, visit here.
Lone Eagle Martial Arts is hosting a Women's Empowerment and Self-Defense Course on Saturday, Jan. 20 from 11 a.m. to 12 p.m. at 580 West Arapaho Road, Suite 208, Richardson. This course will teach participants techniques and skills used by police officers and military to protect themselves in encounters. It will focus on observation skills as well as strikes, escapes and realistic scenarios to make sure women feel empowered and safe. This event is free. For more information, visit here.
To submit events and announcements, send an email to editor@northdallasgazette.com with headline Community Briefs.