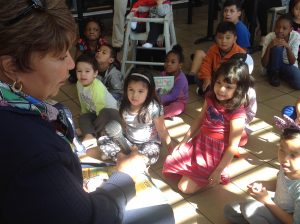 The first month of 2018 is a wrap and DFW February event calendars are filling up quickly with political, health, community involvement and of course Black History celebrations. Below are a few highlights.
Black History Celebrations
In celebration of Black History Month, McDonald's of Greater North Texas has partnered with the Dallas Chapter of Continental Societies, Inc. to host an African American Read-In every Saturday in February.
Saturday, Feb.  3, Kick Off 11:30 a.m. – McDonald's at 10320 Lake June Rd.,  

Saturday, Feb.  10, 11:30 a.m. – McDonald's at 8333 S. Lancaster Rd.

Saturday, Feb.  17, 11:30 a.m. – McDonald's at 2215 S. Buckner Blvd., (Pleasant Grove)  

Saturday, Feb.  24, 11:30 a.m. – McDonald's at 5404 S. Cooper, Arlington
The event will include elected officials and community leaders reading books and short stories for the families and children attending the event. Elected officials and community leaders are expected to attend and read as well.
Children attending each event will receive one McDonald's backpack filled with school supplies and a book written by an African American author while supplies last.
Mountain View Community College is celebrating Black History Month on Mon., Feb. 5 – Film screening of "Glory Road." The film highlights the all African-American starting lineup that won an NCAA championship. One of the team's star players, Nevil Shed, will attend. The film begins at 9:30 a.m. in the Treetop Lounge, W Building.
The Brookhaven Community College will celebrate Black History on campus on Wed., Feb. 7 – Movie screening: "Red Tails," noon in B Building, room 240.
South Dallas Concert Choir (SDCC) is hosting their Annual Black History Program on Saturday, Feb. 17 at 3 p.m. at the South Dallas Cultural Center located at 3400 South Fitzhugh Avenue in Dallas. The program will focus on a very rich, very diverse history and highlight some of the achievements and talents of Black People.
Stay healthy!
In commemoration of National Black HIV/AIDS Awareness Day, the Chris Howell Foundation presents "Know Your Status Dallas." The event will provide FREE HIV testing and information sessions at the Park South YMCA located at 2500 Romine St on Feb. 7 from 11 a.m. – 5 p.m.   
"We believe that when people know better, they do better," shares Chris Howell, founder of the (CHF). That's why awareness is key. Our events make information and testing accessible so that people can know their status and avoid the behaviors that put them at risk. This quest is especially critical in Black communities where the virus is spreading at disproportionate rates."
HIV testing and education sessions facilitated by UT Southwestern Medical Center and Parkland Hospital will begin at 11 am at the event site, with the panel discussion starting at noon.
The Value of You – Learn about genetics and extract your own DNA. The event begins at 10 a.m. in Building S, rooms S100/101 on Feb. 9 at Eastfield Community College.
Community Engagement
Don't forget Monday, February 5th is the last day you can register to vote! You can register to vote here, as well as get info on your assigned voting poll and other key information.
Black Student Association (BSA) Professional Networking workshop begins at 12:30 p.m. in Sabine Hall, room 117 on Tuesday, Feb. 6.  A "Dress for Success" presentation takes place at 1:30 p.m. in Sabine Hall.
Park Cities/Central Dallas Democrats monthly meeting will devote most of their time to the Democratic Primary race for State Senate District 16. Nathan Johnson and Joe Bogen are running to challenge Sen. Don Huffines and represent progressive values and action.  The will begin the forum with quick introductory statements, then a few questions from our board.  After that, they will open the floor to your questions.  Guests are invited to think about what is important to you in someone who represents your values and goals for Texas government, and be ready to listen for that and ask questions.
The event is Saturday, Feb. 3 at 10:30 a.m. to Noon (doors open at 10  a.m.) at University Park Public Library located at 8383 Preston Center Plaza, Suite 200, 2nd floor in University Park.    
The Junior League of Dallas (JLD) and presenting sponsor, Children's Health, will offer the Dallas community a chance to connect with the non-profit agencies the Junior League of Dallas supports. Attendees will be able to sign up for volunteer commitments at the annual Community Volunteer Fair on Saturday, Feb. 3 at NorthPark Center from 10 a.m. to 4 p.m. The fair is free and open to the public.
Children can participate in the Kids in the Kitchen activities, which include: face painting, martial arts and a kids yoga demonstration thanks to sponsors UnitedHealthcare and The Moody Foundation. The demonstrations will take place near Mark di Suvero's monumentally extraordinary 48-foot-tall, 12-ton Ad Astra, 2005, which fills the two-story NorthCourt in NorthPark Center. Kids in the Kitchen is a Signature Project of the JLD, encouraging youth to learn the groundwork of healthy meals and educating them and their parents regarding the importance of a well-balanced diet and healthy lifestyle choices.
The Irving Democratic Women invite residents to meet Democratic candidates for Dallas County Sheriff, Constable 4, Justice of Peace 4-2 and Texas House District 105 on Tuesday, Feb. 6 at 7 p.m. at the Senter East Building located at 228 Chamberlin in Irving. Attendees are invited to RSVP here.
Chocolate, Books & Music!
Get ready for Valentine's Day with a presentation from John Kelson of John Kelly Chocolates out of Los Angeles. Described as a true "celebrity" in the chocolate world, fans can meet him at the Chocolate Tasting at Central Market Lovers Lane store this Friday, Feb. 2 from noon to 4 p.m. Everything is made by hand in a small chocolate factory located in the middle of Hollywood, California. So anyone who wanders into the John Kelly boutique can watch the product being made right in front of them, and may bump into a celebrity at the same time. Stars love chocolate too, and everyone from Leonardo DiCaprio to Neil Patrick Harris have come in to shop.
Meet Mystery Author Caroline Todd in Conversation with Deborah Crombie At the Lincoln Park Barnes & Noble on Northwest Hwy. meet Caroline Todd, one half of the bestselling writing team Charles Todd, in conversation with local author Deborah Crombie! They will discuss Todd's new book Gate Keeper, Inspector Ian Rutledge Series #20 on Thursday, Feb. 8 at 7 p.m.
SYZYGY, the contemporary music ensemble of SMU, in partnership with the Meadows Percussion Ensemble, will present Steve Reich's groundbreaking, joyful and rarely performed chamber work Music for 18 Musicians at Dallas' Moody Performance Hall on Friday, Feb. 23 at 7:30 p.m.
Moody Performance Hall is located at 2520 Flora St. in downtown Dallas (75201). Tickets are $14 for adults, $11 for seniors and $8 for students and educators. For tickets and more information, contact the Meadows box office at 214-768-2787.
To submit events and announcements, send an email to editor@northdallasgazette.com with headline Community Briefs.