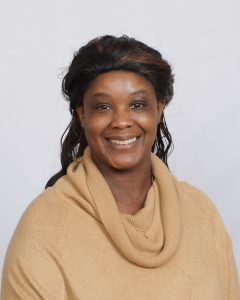 By Jazlyn Mercer, NDG Staff Writer
Jacquelyn Crenshaw-Young, known as Jackie, has learned how to stop and try again, with a smile on her face.
Jackie is a certified nurse aid for Right at Home of Dallas. She takes care of elderly families with tasks such as bathing clients, help to get them dressed, assisting them as they get up and down and administering medicine for each client's specific daily needs. Jackie has learned the art of patience, she says.
It's not rare for clients to refuse her help. She stops, redirects the situation, and tries again. The smile never wanes, and her help never fails to extend.
Her kind heart is infectious, according to testimonies by her clients. Jackie goes above and beyond to ensure her clients are taken care of. Her kind heart is so large that she was listed as a family member on one of her client's obituaries.
The care she gives has not gone unnoticed. This year Jackie won the Caregiver of the Year award amongst all of the Right at Home franchises throughout the U.S. and seven other countries.
Every year each office from over 500 franchise locations has the opportunity to nominate their own caregiver of the year. Once nominated, a committee based in Omaha makes the decision based on client testimonials on who will win the highest achievement of caregiver of the year. Jackie was the winner of the entire central region.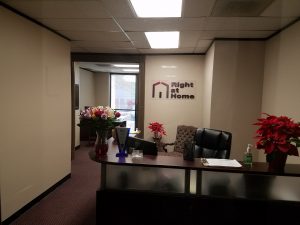 Jackie can handle any challenge, according to Harley Cohen, the owner of Right at Home of Dallas franchise.
"She has such a huge heart, she can adapt to every client, she has a fun loving way," said Cohen. "She knows how to connect with them, and when it gets really hard she never gives up."
Cohen has been the owner of the North Dallas Right at Home for 13 years. In all his years, he has never had a caregiver win this award. Jackie has been at Right at Home on and off since 2006.
She couldn't believe it when she was told she won the award. "It's a blessing from God," she said. "I cannot even believe it."
Jackie says that the reason she takes such good care of her clients is the fact she keeps in mind that one day she and her husband will need someone to care for them.
"When someone has to take care of us, and clean our bottoms and make us meals we want someone who is happy," she said.
Jackie works long 12-hour shifts. She believes the only way she can do it is to have a good spirit and to stay uplifted. She has learned how to meet the individual needs of her clients and to do it while staying positive.
Right at Home North Dallas hosted a celebratory dinner March 22 in honor of Jackie and her new award.